RSA's Paul Greensmith says taking a proactive and customer-centric approach is key to fending off threats of the next decade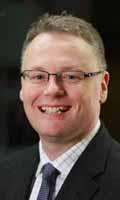 Climate change, an ageing population, and risks linked to new technologies are the top three challenges for businesses in the next decade, a survey by RSA has found.
The poll conducted among risk manager delegates at the Ferma Forum last week asked respondents to identify which threats posed the greatest challenge in the next 10 years.
Some 22% of European risk managers forecasted climate change as their biggest challenge, ahead of ageing population (17%),new technology (15%), and compliance and regulation (13%).
Of the 12 risks specified by the poll – including competition from developing economies, prolonged economic downturn, inflation, supply chain weakness, compliance and regulation, difficulty recruiting and retaining talent, tariffs and protectionism, role of the risk manager going forward, and other – only 4% classed supply chain weakness as a challenge despite this year's high-profile cases including the horsemeat scandal and Rana Plaza building collapse in Bangladesh.
Responding to the results, RSA global risk managed business director Paul Greensmith said that the industry must take a proactive approach to finding solutions.
He said: "As an industry we should be having debates and conversations with customers, moving the agenda forward and being proactive." He added that sharing ideas and examples of best practice is key to achieving innovation.