Interconnectedness with geopolitical risk found to exacerbate climate change risk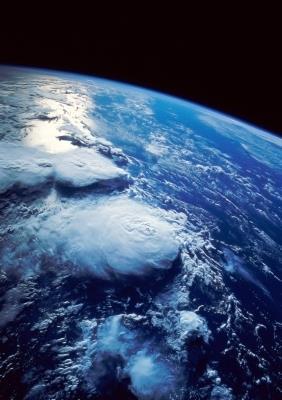 Failure to mitigate and adapt to climate change could have the greatest impact on businesses, according to the World Economic Forum's latest Global Risks Report.
A lack of mitigation could also exacerbate a subset of risks that are interconnected to climate change, particularly geopolitical threats, the report said.
Speaking at the launch of the report this morning (14 January) Cecilia Reyes, chief risk officer at Zurich Insurance and co-author of the report, said: "The more political conflicts there are, the more difficult it is to meet the challenge of finding globally co-ordinated solutions to resolve climate change and therefore mitigate climate risk. The [potential consequences] of climate change, including food crises and the withdrawal of clean water, exacerbates geopolitical risks and the security [threats].
"A study by the Proceedings of the National Academy of Sciences in the US points to strong evidence that the 2007-2010 Syrian drought was actually one of the big triggers of the conflict that we see in Syria today."
She added that, more than ever, climate change is triggering more risks, such as water crises, economic growth, societal cohesion, and peace and security. "Mitigation is therefore necessary but [adapting to climate change] is more vital, because we are already feeling and experiencing the effects of climate change today."
This is the first time since the report was published in 2006 that an environmental risk has topped the ranking of having the greatest potential impact. Failure to mitigate and adapt to climate change was considered to result in greater damage than weapons of mass destruction (2nd), water crises (3rd), large-scale involuntary migration (4th) and severe energy price shock (5th).
In terms of the likelihood of risk occurrence, large-scale involuntary migration was cited as the number one risk this year, followed by extreme weather events, failure to mitigate and adapt to climate change, interstate conflict with regional consequences and major natural catastrophes.
A number of risks are projected to increase in likelihood, from environmental threats to societal risks, geopolitics and technology.
It is the first time that four out of five categories (environmental, geopolitical, societal and economic) feature among the top five risks with the greatest impact. The only category that did not feature in this particular ranking is technological risk, where the highest ranking risk is cyber attack, which featured in 11th position in terms of likelihood and impact.
However, technological risk could be a potential black swan event. Although cyber attacks has risen slightly in terms of likelihood and impact in 2016, others, including failure of critical information infrastructure, have declined as a risk in the eyes of experts.
Technological crises have yet to affect economies or securities in a systemic way, but the risk still remains high, something that potentially may not have been fully priced in by experts.
This would appear to be the view of a growing number of business leaders. The World Economic Forum's separate survey of business leaders found cyber attacks to be the top risk in no fewer than eight countries, including the US, Japan, Germany, Switzerland and Singapore.
Another finding is the increased interconnectedness of risk. Data suggests a convergence may be occurring with a small number of key risks. All five of the most interconnected pairs of risks in 2016 accounted for more interconnections than in 2015. At the top end of the scale, 2016's two most interconnected risks – profound social instability and structural unemployment or under-employment – account for 5% of all interconnections.