The organisation had a successful 2016 with the launch of Africa's first risk management association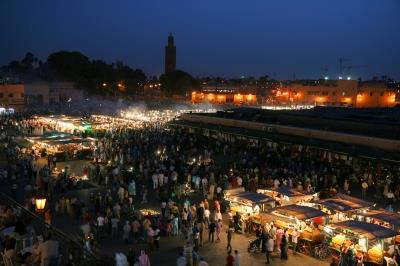 Club Franco Risk plans to organise the first Rendez-Vous du Risk Management Marocain (2R2M) this year, after a successful 2016 which saw the launch of Africa's first risk management association.
Réseau Ivoirien de Management des Risques et Assurances d'Enterprise (RIMRAE) was established in the first half of 2016 in Ivory Coast and currently has about 50 members, consisting of risk managers from both local companies as well as subsidiaries of multinationals.
RIMRAE is a member of Club Franco Risk and both organisations participated in organising a risk management event in Ivory Coast in October 2016, the Club's president Gilbert Canameras says. Called, AFRISQUES the three-day event was organised by IRSC, with Club Franco Risk and RIMRAE organising the full programme of the second day.
"Our programme consisted of four roundtables on topics including compliance, emerging risk and the application of article 308 of the Code CIMA (Conference Interafricaine des Marches d'Assurances), regarding the obligation to retain 50% of insurance premiums within the country," Canameras explains.
Speaking to StrategicRISK ahead of today's fourth convention of the Club Francophonie, Canameras said: "During the convention, we will organise a roundtable on the subject of construction risk, which is a very big concern for risk managers in Africa especially."
Tomorrow the Club will organise a lunch for risk managers from French-speaking countries, with deputy director of the economic and digital francophonie area of the Organisation d'Internationale Francophonie (OIF), Eric Adja as guest speaker.
The Club has many plans for 2017, Canameras says. "During the second half of this year we plan to organise an event in Dakar, Senegal. Of course we also continue to strengthen our links with RIMRAE and perhaps we will see the establishment of a Moroccan risk management association this year."
Last year, Canameras told StrategicRISK he believed Moroccan risk managers might create their own risk management group within the Club Franco Risk, but this has not yet happened. However, the Club is still in discussion with Moroccan risk managers, and it will organise the first 2R2M this year, which is scheduled to take place sometime between February and April, either in Casablanca or Marrakesh.