Corporate culture is the topic of a new discussion paper from the UK's Financial Conduct Authority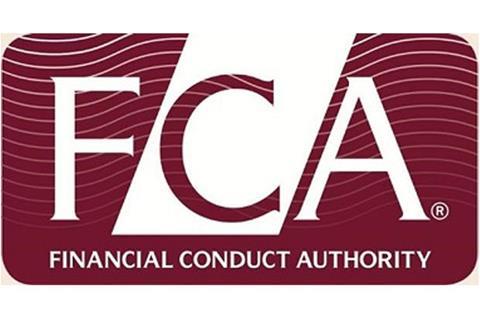 "Transforming Culture in Financial Services" is the title of a new discussion paper put out today by the UK Financial Conduct Authority (FCA).
The paper cited recent corporate governance scandals, such as Wells Fargo, where sales staff at the US bank opened millions of fake bank accounts to hit bonus targets.
The regulator questioned what constitutes good leadership, ways to promote healthy culture, how to avoid group-think, to treat customers fairly, demonstrate transparency, incentivise good practices, and behave responsibly.
"Bad apples, rotten eggs, excellent sheep and 'permafrost': these are some of the many labels given to people within organisations who have been thought to contribute to a negative culture," said the FCA paper.
"But are rogue individuals really to blame? What are the underlying forces driving culture and how they can be leveraged to benefit firms, consumers and markets? Finally, what does culture change look like on the ground and who should lead it?" asked the study.
The UK City watchdog is concerned with rebuilding trust in financial services by fostering corporate cultures with a view to reducing harm to markets and consumers.
The paper includes some 20 essays about corporate culture, contributed by senior directors, academics, and risk professionals.
"I see our role in this dialogue as being to ask the provocative questions, encourage discussion, strengthen current consensus, and speed up the pace of change for cultural transformation in financial services," wrote Jonathan Davidson, FCA director of supervision for retail and authorisations, in the document's foreword.
Davidson said although the regulator eschews a prescriptive approach to corporate culture and governance issues, it has set out minimum standards of behaviour, through its five conduct rules, within the Senior Managers and Certification Regime (known as the Accountability Regime).
"The Accountability Regime currently applies to Banks but there are plans to extend it," wrote Davison.
Those five rules are: You must act with integrity; You must act with due skill, care and diligence; You must be open and cooperative with…regulators; You must pay due regard to the interests of customers and treat them fairly; and You must observe proper standards of market conduct.
Further sets of rules apply specifically to senior management, and to firms' training and dealing with breaches of the rules.
One of the contributing essays was jointly authored by three Metro Bank staff: Aileen Gillan, chief risk officer, Danny Harmer, chief people officer, and Amy Owen, enterprise risk director.
The essay cited the late Peter Drucker, a management consultant, that "culture eats strategy for breakfast".
The bank – which sees itself as a disruptor to an established sector, as the first start-up independent UK retail bank in 100 years – stressed a "cultural immersion" approach.
"Culture needs to be pervasive, immersive, and consistent and align colleagues to the outcomes that you want to deliver to your customers," read the essay, entitled "Fans! Not customers".
"And it starts and ends with our people. So we hire colleagues with a passion for customer service and then focus relentlessly on arming them with the skills, knowledge, experience and professional qualifications to deliver consistently outstanding service and great outcomes, to customers. We are the only bank to offer a professional banking qualification to all our customer facing advisers," the authors wrote.
Another essay, from Adam Grodecki, founder and director of advisory firm Forward Institute, focused on the problems of conformity and "group-think", that can lead to disaster.
"One cultural factor comes out repeatedly in almost all post crisis reviews; group-think, a pressure to conform and a lack of challenge. The Chilcot review of the Iraq war, NASA's investigation into the Columbia space shuttle crash, and reviews of the Enron scandal and BP Deepwater Horizon disaster all highlight the fatal role of group dynamics that did not encourage candour," wrote Grodecki.
"In response, progressive organisations have started to try to build a culture of psychological safety where employees feel able to ask a 'stupid question', offer tentative thoughts, air dissenting views and whistle-blow on unethical activity," he said.
"An environment where it is safe to take risks, learn from mistakes and ask for help. The most enthusiastic attempts have mostly been by technology companies who view such a culture as a pre-requisite for high-performing teams," Grodecki added.
Tom Reader, an associate professor at the London School of Economics' Department of Psychological and Behavioural Science, focused on attempts made to measure organisational culture – referencing the aviation, oil, healthcare, rail and nuclear sectors.
"For example, within the largely privatised European Air Traffic Management industry, the specific 'safety culture' dimensions important for avoiding accidents and expediting the flow of air traffic within and between countries have been identified, he wrote.
"Reliable and valid questionnaire tools have been outlined, and these are used – by companies themselves, or in partnership with the regulator – to routinely assess the culture of European air traffic management organisations," Reader added.
Consulting firm EY responded positively to the report – citing applications beyond financial services.
"The FCA's continuing drive to transform culture in financial services firms and the strides that have already been made, both by the regulator and the industry as a whole, are very positive, but this will be hard to get right," said Vishal Khosla, financial services partner at EY.
"Today's paper recognises that this is a difficult topic and that there is no one size that fits all approach. The challenge will be creating something meaningful and relevant that avoids becoming a box-ticking exercise," he said.
"Overall, this should be a priority for companies in all sectors, not just financial services. But, given the importance of the sector within the UK, and it's global standing as a centre of excellence, it is vital that it leads the way in moving the dial on acceptable culture," Khosla added.