Doctored photographs and threatening text messages are part of new psychological terrorism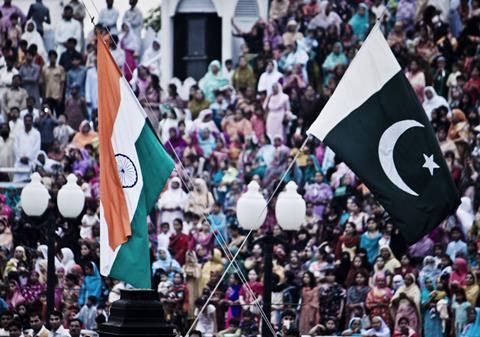 Threatening text messages sent to people across India has seen scores flee in panic from major cities such as Mumbai, Bangalore and Chennai.
The wave of fear has been triggered by a new "cyber-jihad" by Pakistani militant groups, which has included the circulation of doctored photographs on social-media websites.
Photographs include manipulated images of Tibetan earthquake rescue workers are being portrayed as Burmese Buddhists among charred bodies of Bangladeshi Muslims they had allegedly massacred.
These pictures are being blamed for the conflict in Assam between Bangladeshi migrants and Bodo tribesmen who are mainly Christian and Hindu.
India's Intelligence agency RAW's officials have pointed toward a number of Pakistan and Bangladeshi terrorist groups for launching a new wave of cyber jihad on the country.
Security analyst B Raman, who is also a former senior official of RAW, said the attack was launched to instigate communal violence.
"Previously it was acts of terrorism, now it's a psychological attack creating differences between millions of Hindus and Muslims. It's an alarming development which our intelligence agencies were not able to understand – we do not have the capability to foil a psychological attack," he said.