Claimants often use personal funds to pay litigation fees, which is why Arthur J. Gallagher has released two new wordings to ensure policy holders are covered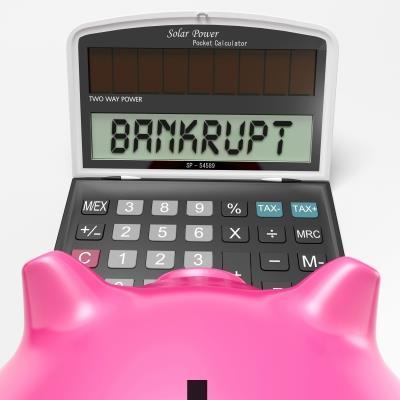 A failure of traditional D&O policies to respond is forcing claimants to use personal finances to pay excessive legal fees, says Arthur J. Gallagher executive director for D&O David Ritchie.
Many D&O claims arise when a firm becomes insolvent, is declared bankrupt or after a M&A, which often means the policy will not respond at the time of the claim, according to Ritchie.
Furthermore, in a worst-case scenario, company policies are usually exhausted by the time a D&O claim is made, owing to a lack of available capacity for large corporates in this situation.
Speaking to StrategicRISK, Ritchie said: "If the company doesn't exist anymore, the directors must sell their personal assets to fund the legal process and, too often, directors find themselves in this position.
"For any large multinational, not enough insurance is available to cover the losses of shareholders or the litigation the company would suffer [if it became insolvent or bankrupt]."
Ritchie said a disconnect between the market and buyers of D&O cover is the reason why policies tend to fail in worst-case scenarios. Having spotted this issue, Arthur J. Gallagher has released two new D&O wordings, Solo and Optimum, to ensure claims are paid and to increase available capacity of the cover.
Solo and Optimum offer D&O difference in conditions (DIC) cover designed to close gaps in standard D&O policies by protecting directors' personal assets when conventional D&O policies have been exhausted, fail to indemnify certain risks or do not respond.
Solo is an 'any one claim' policy providing up to a €20m limit of liability for each individual claim made during the period of insurance and, although Optimum has an aggregate basis of cover, rather than 'any one claim', it offers multiple reinstatements of liability.
"There is no other any one claim DIC D&O policy on the market. Additionally, Solo and Optimum will reinstate the limit of liability for the same claim," Ritchie said.
"For example, if a claim comes in and a client has bought €100m yet the claim is €125m, then Solo and Optimum policy holders have the ability to reinstate and come back in at the top of that programme.
"That reinstatement of liability is focussed on the very large multinationals that need a little bit more should the worst happen."
Ritchie said the broker had worked hard to "push the market as far as it could" to reflect the needs of policy buyers and acknowledged the need to continue to reassess wordings to reflect client needs.