Survey reveals that workers are helping themselves to confidential data before switching employer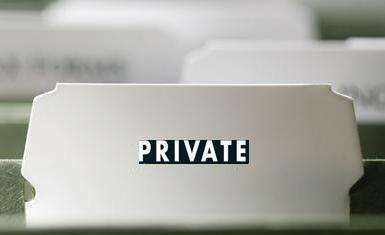 Sensitive customer data is the main target for employees taking information when they leave an organisation, according to a study by information management company, Iron Mountain.
Results revealed that just over half (51%) of office workers are helping themselves to confidential customer databases before they switch employer, despite data protection laws forbidding them to do so.
The survey also found that one in three (32%) employees regularly take or forward confidential information out of the office, with 46% taking away hardcopy presentations, 21% company proposals, 18% strategic plans and product/service roadmaps.
Iron Mountain surveyed 2,000 office workers across all business sectors in France, Germany, Spain and the UK. While the results revealed the extent of data security breaches in those countries, Peter Eglinton SVP of Iron Mountain UK, Ireland and Norway warned that such information is particularly vulnerable when people change jobs.
"As businesses across Europe rush to tighten up their data protection policies in advance of new EU legislation, it is extremely worrying to see that employees are leaving jobs with highly sensitive information. Companies concerned about information security tend to focus on building a fortress around their digital data and then forget about the paper and the people.
"This study provides a fascinating insight into what people feel they have ownership of and why. The findings highlight the need for information management policies to be developed closely with Human Resources as part of a Corporate Information Responsibility programme.
"Firms of all sizes, across all business sectors, need to ensure that employee-exit procedures are robust and compassionate, and that guidelines recognise that how people feel directly influences their behaviour and actions."