Today several risk workshops are taking place throughout the day. We spoke to the moderators of the panels to find out what will be covered and some of the key takeaways for risk managers.
Here's our selection of the best:
François Malan, Amrae's board member in charge of Construction commission and of Amrae's Risk Manager barometer and Chief Risk compliance officer of EIFFAGE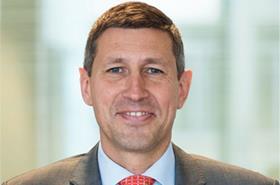 What is the one key takeaway for risk managers?
The first challenge for risk management at the moment is to cope with the tightening of the insurance market. The 2020 renewals have been very complicated for risk managers.
There have been requests for premium increases even for unclaimed policies. It is true that for the last 10 years the pricing conditions have been advantageous and sometimes even disconnected from the technical reality, but this backlash has been brutal and widespread.
Insurers have accompanied these increases by a limitation of their commitments: increase in deductibles, limitation of the guarantee ceilings (especially for emerging risks such as cyber type), withdrawal of subscription for certain guarantees which are nevertheless usual (car, damage).
In the field of construction, 2019 was particularly difficult due to the failure of insurers operating under the Freedom Of Services such as CBL, Alpha, etc. and the reduced number of insurance companies interested in covering these long-term risks. It seems, however, that new players are interested in positioning themselves on these guarantees, which is good news for risk managers.
What is the biggest trend affecting risk managers today?
For me, the risk manager's increasing involvement in strategic issues in our companies is the most notable fundamental shift.
The respect of more and more rules, which often overlap, particularly in the fight against corruption, makes compliance a crucial issue for organisations. The risk manager often intervenes at the beginning to carry out a risk mapping but often goes further because of his transversal positioning and his ability to provide senior management with a global and impartial view of reality.
Increasingly, risk managers are also providing support to sustainable development departments, for example by mapping risks, such as the impact of climate change, and by finding insurance solutions to cover new materials or innovative solutions.
Finally, communication on a company's risk management, whether regulatory (Universal Régistration Document) or simply requested by our stakeholders, requires more and more work and marketing from risk managers.
François Malan is moderating the workshop Le cycle de vie des matériaux : de la construction à la déconstruction puis à la réutilisation, quel régime juridique ? quelles assurances ? on day two of the Amrae conference.
He will be joined by : Pascal Dessuet, Directeur Délégué Construction Immobilier auprès de la Direction Générale, Aon France, Sébastien Duprat, Directeur Général at Cycle Up and Anne-Liset Gillet, Responsable Assurance Construction at FFA to discuss these issues.
The session will run from 09:00 à 10:30 in the Salle Sundance
Hélène Valade, president of l'Orse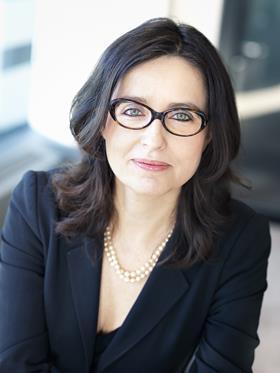 1) What are you speaking about at AMRAE?
The workshop "PACTE Law, Raison d'être: risk or opportunity? Will discuss articles 169 and 176 of the loi Pacte brought into in May 2019.
This law requires French companies to take into account the social and environmental challenges of their activities. It also gives the possibility of including a "raison d'être" in the articles of association, or even of becoming a "mission-oriented enterprise".
L'Orse, the Observatory of Corporate Social Responsibility, has just published an accompanying guide to answer questions from companies about these new options.
We propose in particular a definition of the raison d'être, a notion not defined by the legislator: The raison d'être is an expression of the societal utility of the company which will act both as a compass and a guard against the decisions of the board of directors and the executive board.
2) What is the one key takeaway for risk managers?
With the change of article 1833 of the Civil Code, CSR becomes a legal obligation. The company will have to prove, if necessary, that it has "taken into account the social and environmental issues of its activities". Risk managers and CSR managers must strengthen their collaboration to set up the appropriate processes.
3) What is the biggest trend affecting risk managers today?
CSR moves from the field of "soft law" to "hard law": with la loi du devoir de vigilance, la loi Sapin II and now la loi Pacte. We are witnessing an increase in corporate responsibility towards society.
Taking into account social and environmental issues becoming a legal minimum, the adoption of a "raison d'être" will become essential. We can debate the risks linked to this possibility but we can also wonder about the risk of "not doing" (loss of markets, disengagement of employees, etc.).
Helene Valade is moderating the workshop Loi PACTE, Raison d'être : risque ou opportunité ? on day two of the Amrae conference.
She will be joined by : Valérie Bonnel, Directrice Audit Interne at Sequens, Sophie Schiller, Professeure Agrégée de Droit privé at the Université Paris Dauphine and Emmanuel Silvestre, Directeur Général Adjoint - Directeur Lignes Financières Europe at Liberty Spécialité Markets to discuss these topics
The session is running from 9 until 10:30 in the Tootsie room
Cécile Bellord, Head of Legal & Insurance Department, Louis Dreyfus Armateurs S.A.S. and Head of transportation and logistics committee of Amrae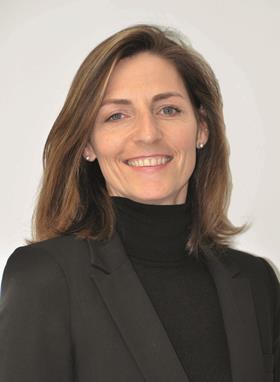 1) What are you speaking about at AMRAE?
Amrae is the ideal place to meet peers and share issues, experiences and different risk management policies.
In addition, this setting makes it possible to make, maintain and develop a large quality network.
2) What is the one key takeaway for risk managers?
It is extremely important that Risk Managers are informed of all the projects of the company or group for which he works well in advance in order to be able to inform the top management and the business units on all the existing risks and to propose suitable solutions.
To this end, the Risk Manager must be able to participate in the management committees in which the policy, the overall strategy or the major plans of the group and, in particular, the projects envisaged, are discussed in general.
3) What is the biggest trend affecting risk managers today?
1. The issues of compliance or international sanctions are taking an increasingly important place in the daily lives of risk managers and this affects the time spent on the analysis of the risks of a project or contract. Due diligence is playing an increasingly important role in the overall risk analysis.
2. The sudden and violent downturn in the insurance market, especially maritime, forces us to have a new approach to insurance policy internally.
In particular, the risk manager may be tempted to separate the risks, that is, to no longer have a global group approach but to favour policies by group entity in order to avoid that a subsidiary "at risk" or with a degraded loss ratio impacts the entire group.
In a soft market, this reflection was of course posed but less strongly. In addition, thinking about the advisability of setting up captives is becoming more and more topical.
Cécile Bellord is moderating the workshop Nouvelle donne pour l'assurance maritime : accumulation de valeurs et durcissement du marché on day two of the Amrae conference.
She will be joined by : James Amos, Head of Hull at AXA XL, Filip Olde Bijvank, Group Risk & Insurance Manager at CMA CGM and Christian Zaninetti, Responsable de pole technique at Marsh.
La session is running from 9:00 to 10:30 in the Falstaff room.