Economic losses are expected to hit around $1bn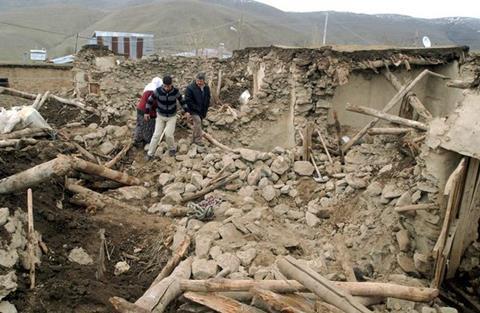 A huge magnitude 7.2 earthquake in Eastern Turkey on October 23 has killed over 500 people and caused economic losses of around $1bn.

Meanwhie, the insured losses will meet $100m to $200m, according to risk modelling firm EQECAT.
The earthquake damage assessments are only just emerging. With more than 200 aftershocks and a magnitude of 7.2 (estimated by the US Geological Survey) the quake hit Turkey hard.

Lasting for more than 30 seconds the shaking was felt throughout the country and neighbouring Armenia, Azerbaijan, Georgia, Iran, Iraq and Syria.
The region around Ercis was the hardest hit. The prime minister's emergency agency announced that 970 buildings in the region were either destroyed or severely damaged, over 80 of which were collapsed multilevel buildings including student dormitories and hotels. The number of fatalities is estimated to be about 1,000.
The earthquake occurred at a relatively shallow depth of 20km through a convergence between the Arabian tectonic plate to the south and the Eurasian plate to the north.

Seismicity is among the highest across the globe in Eastern Turkey, yet earthquake insurance penetration is generally low. A national earthquake insurance pool was established in 2000. Participation is mandatory for all general insurance and re-insurance companies in Turkey.