Legal experts claim the act's test case has missed an opportunity to set a strict precedent, while others believe its potential will only be realised in time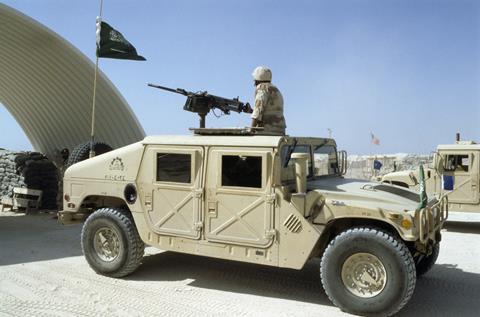 The first prosecution under the UK Bribery Act has been met with disappointment from some legal experts. Critics claim the authorities missed their first opportunity to send a stern signal in their fight against corporate corruption.
The test case, concerning an alleged £500 bribe accepted by administrative clerk Munir Yakub Patel, could have influenced how organisations perceive their risk under the new Bribery Act regime.
"Although a valid violation of the law, this small footnote of a case seems insignificant given the buzz around the revamped Bribery Act," says information management firm Recommind's senior corporate counsel, Howard Sklar. "The UK has talked the talk, but with this it has shown it's not ready to walk the walk."
Unfounded criticism
This criticism, however, is not shared by everyone. In a series of interviews with StrategicRISK, leading lawyers commented that a test case of this kind is no surprise and that the controversy around it is unsubstantiated.

"It is not a surprise that this is the first prosecution we're seeing," says Hogan Lovells' head of the global bribery and corruption task force, Jeremy Cole. "It's inevitable that the simpler cases are going to be pursued at an earlier date. And the prosecutors cannot pick and choose which cases they prosecute based on PR value.
"This recent prosecution concerns the receipt in the UK of a bribe by an individual. However, what corporates and practitioners will be most interested in is how the courts will deal with the new corporate criminal offence of failing to prevent bribery - not least as corporates are exposed on a strict liability basis.
"There is no doubt that such prosecutions of corporates will follow - but it will take longer," Cole says.
Critics deemed that a foreign corruption case carried out by the Serious Fraud Office would have been a more appropriate test case, rather than a minor domestic one (with charges laid by the Crown Prosecution Service). In the view of various legal experts, however, this kind of 'big splash' is some time away.
"We are seeing this case now because it is a typical single instance of individual bribery whereas corporate bribery is usually committed over a period of time," says Peters & Peters partner for business crime litigation David McCluskey.
"Corporate bribery is often investigated and prosecuted as a course of conduct, against a complex backdrop of large corporate contracts, involving a series of negotiations. It's not surprising that there hasn't been a corporate prosecution yet.
"I believe it must necessarily be a couple of years before there is a big splash - particularly when going after corporations and overseas corruption."
Corporate focus
In the extensive press coverage that the Bribery Act received, the main focus lay with its influence on companies. Behind
the shadow of this key aspect, less emphasis was put on the prohibition of bribery on a personal level. That is, say the experts, as much a part of the act as the fight against corporate corruption.
"The Bribery Act's first purpose was to consolidate some incoherent old legislation into a single modern piece of legislation," says law firm Herbert Smith partner Alexander Oddy.
"In this respect, the act is nothing fundamentally new. It has always been a criminal offence to accept or offer a bribe as much as it is a criminal act now."
"No doubt the authorities were anxious to bring the first prosecution under the new act to court to show it in operation. But the prosecution of Mr Patel doesn't strike me as a completely missed opportunity - the fact is that the new act is now being used for the job it's supposed to do. What will of course really be a big deal is the first prosecution of a corporate scandal."