The economic crisis has eased slightly, but the paralysis it has engendered remains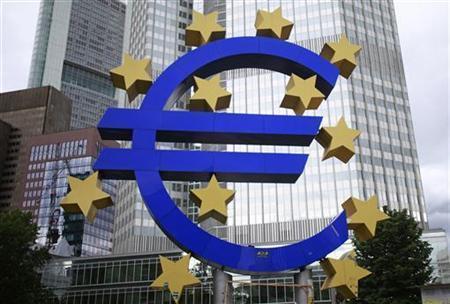 The economic crisis that has gripped Europe for the past five years may have eased slightly in 2013, yet the paralysis it has engendered continues to remain and is proving difficult to shift.
Nonetheless, there are signs of progress: not least the optimism of the markets, which has prevailed for most of the year and seen bourses across the continent grow strongly, even if the reasons for doing so appear to be without genuine foundation in economic reality. What has been witnessed in the markets may have more basis in expectation than in fact, but it has brought hope and positive thinking where for so long melancholy, cynicism and brutality prevailed.
Conditions in Greece, the catalyst for the debt contagion that threatened at one point to destroy the entire eurozone, remain difficult, but perhaps more stable than they have been for some time, although the International Monetary Fund warned recently that the country needed to do more to initiate growth.
Spain, which has been hit particularly badly by the crisis, appears at long last to be stemming the rate of deterioration. In July, the country's national statistics office revealed that its gross domestic product fell by only 0.1% in Q2 – the slowest rate of decline for years.
Slow growth, low growth, no growth
So the worst could finally be over, but what does the economic future hold for Europe from a risk perspective? Slow growth, low growth or no growth are the three most likely economic scenarios, separated only by varying degrees of pessimism.
A two-tier, two-speed Europe is already emerging, based on geography and financial strength. Most countries in northern Europe seem to be progressing at a steady, if somewhat pedestrian, rate. And, despite some encouraging signs, the southern states, particularly the notorious quartet of Portugal, Italy, Greece and Spain, remain mired in trouble to varying degrees.
France continues to straddle the two zones. Struggling for growth and beset by ongoing political and financial conflicts, the country is a potential economic catastrophe in the making, although perhaps less so than it appeared to be at the start of the year.
Other difficulties are blighting genuine recovery. Europe is too cumbersome to consider as a whole, yet the European Union continues to add to its membership. The regulatory factory that masquerades as its Brussels headquarters is strangling business with bureaucracy.
Emerging market opportunities
The emerging markets of the Far East and Latin America may be losing a little momentum after a period of voracious growth, yet they continue to represent opportunity for dynamic companies. Africa perhaps offers the biggest potential prize of all for businesses prepared to seek strategic advantages – China's heavy investment in the continent is certainly indicative of that – but significant political risks need to be overcome in all but a few countries.
Investment in all three emerging markets continues unabated – money that is now lost to Europe. While many European-based corporates are driving this regional explosion and stand to benefit, the continent itself is being denied this financial lifeline. Europe has only itself to blame. Manufacturing has been in decline for decades. Cheaper options, particularly in Asia, have long been attractive.
Europe also has socio-demographic issues that are inhibiting its prospects. An ageing population means more people living longer and the pensions funds needed to pay for this are now unsustainable. For many, the answer lies in working longer – but this then restricts opportunities for younger workers. Those aspects of an economy that are fed by job opportunities – such as starting a family or first-time home purchasing – become stifled. Frustration and resentment from younger employees may be reflected in their productivity.
Unemployment among those under 25 remains at record levels – particularly in Greece and Spain, where more than half of people aged between 16-25 are without work. Having an entire generation that has never been employed is a dire situation. Europe's leaders recently launched an €8bn programme to encourage more training and education for young people in the areas affected most. Despite the amount of money involved, it could be little more than a sticking-plaster solution. It is somewhat ironic, however, that many businesses still want to recruit young people, but are struggling to find those with suitable qualifications.
Europe may be emerging from the economic crisis, but with so many complex and often conflicting issues to resolve, the continent's future is as unclear as it is troubling.