Brazil's protectionist policies could represent a worrying trend amongst key developing economies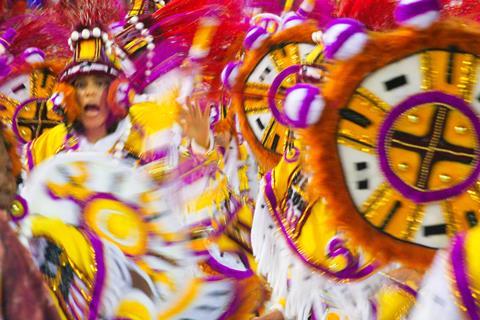 In the past few months Europe's risk managers, spearheaded by Ferma, have been lobbying for the Brazilian government to change its policies towards reinsurance companies.
One of the sticking points is a rule that mandates placement of 40% of reinsurance business with local reinsurers. Ferma believes this will reduce capacity in the market and increase exposure for companies operating in Brazil, leading to an inability to obtain some types of cover. "Most of the large corporations who operate in Brazil have captives or global insurance programmes, so these regulations will increase their costs and reduce their coverage," said Pierre Sonigo, Ferma's general secretary.
But it's not just in reinsurance that Latin America is showing worrying signs of protectionism. Brazil recently announced a new industrial policy that could have significant effects on business in general.
One of the policy's key points is to abolish tax for labour intensive industries such as clothing, footwear, furniture and software. The tax rate was previously set at 20% and the goal of this change is to increase the competiveness of Brazilian manufacturers.
"With the launch of 'Brasil Maior', we are starting a campaign in defense of Brazilian industry against the often-unfair competition in the international marketplace," said President Dilma Rousseff.
Procurement regulations will also be overhauled to favour Brazilian companies. According to the government there will be a "25% margin of preference in the bidding process for Brazilian manufactured goods and services…permitting domestic goods and services that cost up to 25% more than imported products to be contracted by the government."
Regulations on imports are also becoming much stricter with the number of investigators at the Ministry of Development, Industry and Foreign Trade also increasing from 30 to 120.
The policy constitutes a group of tax-breaks and other incentives that favour domestic businesses over multi-nationals operating in Brazil. Cited by Bloomberg, a government official said that this policy addresses the "surge in Chinese imports."
For risk managers whose companies operate in Brazil, competition will increase significantly overnight and their exposures will also change. "These kinds of regulations can make risk management more difficult as you have to keep up with changing policies as well trying to anticipate and act on the regulations before they come into effect; you have to do more lobbying and regulators are keen to listen to risk managers, but the problem is that risk managers don't have enough time to do this kind of thing," commented Sonigo.
Brazil's new policies could represent a developing trend of protectionism in emerging markets. This comes at a time when many companies in Europe are looking to these markets for business growth.
Certain developing economies are now taking protectionist policies to shield themselves from the effects of the crises in Europe and the US. Countries like China and Brazil are concentrating on developing their own businesses, technologies and markets rather than focusing on commodities and low-margin manufactured goods.
According to the Brazilian government, between 2003 and 2009 almost 30m Brazilians entered the middle class which now accounts for more than half of the population. However, this new industrial policy could make it a lot more difficult for multi-nationals to access this burgeoning market.
For risk managers, the risk landscape in the BRIC countries has become even more complex and they need to be aware of how new regulations will affect their businesses.