Data analysis firm Perils also announced it is extending its market coverage to include Italy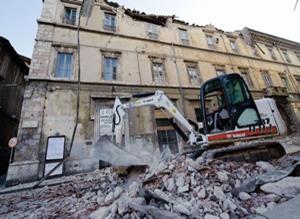 Insurance data analysis firm Perils revealed €1.24bn-worth of insured property losses arising from two Italian earthquakes that took place in Emilia-Romagna last year, after announcing an extension of its market coverage to include Italy.
The firm found insured property losses of €802m for the quake that took place on 20 May 2012 and €436m for the second quake on 29 May 2012 – making it the biggest ever insured loss for the Italian market.
The firm's extension into the Italian market will see it provide market-wide property sums insured exposed to earthquake and flood as well as event loss data. It will collect this information from primary insurers in Italy on a Cresta zone (two-digit postal code) and property line of business basis.
Commenting on the announcement, the firm's head of products Eduard Held said: "The inclusion of Italy marks another milestone in the expansion of the services provided by Perils. Italy adds a new and important insurance market to our database, one which has significant exposures to natural catastrophes. We are grateful for the support of the Italian insurance industry as well as the Italian Association of Insurance Companies for helping to make this possible."
PERILS chief executive Luzi Hitz added: "Perils' mission is to increase transparency and understanding in relation to natural catastrophe risk by making fundamental data such as sums insured and event losses available. By adding Italy to our market coverage, this further enhances our ability to do this. We are hopeful that, similar to European windstorm and UK flood, our Italian industry data will facilitate new developments in catastrophe risk assessment and catastrophe risk transfer, and ultimately contribute to the better management of natural catastrophe risks in Italy."