Airmic urges insurers to be pragmatic and flexible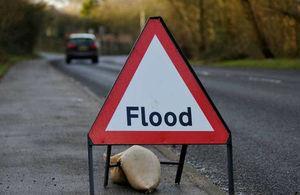 The current flooding in the north of England underlines the need for businesses to buy insurance that is fit for purpose, and to support it with effective crisis planning, Airmic said.
The floods have had a devastating impact on households and small businesses, but the British risk management association said large companies have also been hit by the floodwaters, especially now that cities like York and Leeds are affected.
"It is at times like this that you find out if your insurance and your contingency planning are fit for purpose. Sadly, we know from experience that some policyholders will be disappointed when they come to make their claims, and that many will not be fully covered," said Airmic CEO John Hurrell.
"We also know that the insurance industry and their reinsurers will rise to the challenge and do a great job, as they always do when there have been disasters. We would urge them to be flexible and pragmatic, and to look favourably on customers who have bought cover in good faith - especially small businesses that might not have absorbed all the implications of the small print," he said.