Climate risk transparency, costs of climate change, China's environmental risk footprint, and deforestation risk all figured in a report from Verisk Maplecroft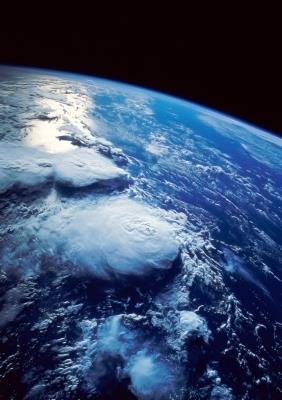 Four topics of environmental risk facing businesses were the focus of a report from advisory firm Verisk Maplecroft.
"The inexorable march of climate risk transparency" was highlighted because asset owners and fund managers will increase demands for greater information on the climate risks companies are exposed to and how they plan to deal with those risks.
Companies face negative consequences if they are seen as opaque, the study suggested.
"Successfully meeting the needs of investors and regulators by incorporating climate risk analysis into wider management strategies will set companies apart," said the report.
The study's second conclusion was that businesses are on the hook for mounting climate change costs.
2017 was the most expensive year ever for US natural disasters, but costs to business in 2018 and beyond may escalate, Verisk Maplecroft warned.
Courts are being asked to play an increasing role in apportioning responsibility for loss and damage from extreme weather events linked to climate change, the report suggested.
For example, having borne the brunt of the $19bn in losses associated with Superstorm Sandy, New York City is now suing fossil fuel companies for the costs of its ongoing climate resilience requirements.
2018 will be a "make or break" year for China's environmental credentials, the paper suggested.
"Major new taxes on pollution and a growing appetite for enforcement leave operators facing stricter environmental regulations and higher costs – but a stronger and more consistent regime would benefit domestic businesses and international partners," said the study.
China's new environmental levy system, under which some large state-owned chemical and energy sector companies face paying up to 300% more, came into force on January 1 this year.
"This promises a lengthy New Year's hangover for companies, especially those that received coal in their stockings in the form of the new national emissions trading scheme," Verisk Maplecroft said.
China's environmental enforcement fines more than doubled in two years, from CNY 3.17bn in 2014, to CNY 6.63bn in 2016 ($0.50bn to $1.04bn).
"But to date, its War on Pollution has been undermined by a scattergun approach using disruptive means such as temporary factory shutdowns with little notice and inadequate compensation," the report noted.
Environmental, social and governance (ESG) deforestation risk is also set to rise, according to the final point of the paper.
A renewed global focus on limiting forest loss spells significant reputational and economic risk for companies and investors linked to deforestation, warned the study.
Deforestation is "roaring back on to regulatory and corporate agendas" in 2018, according to the report, due to its importance to climate change mitigation goals and growing customer and investor interest in sustainable supply chains.
"Over half the signatories to the Paris Agreement pledged some form of action on land use, land use change and forestry (LULUCF), which will need to come in by 2020 if they are to meet their pledges. Given legislative timelines, this means we will see these regulations starting to percolate through this year," said Verisk Maplecroft
"Reputational risks are the obvious threat – HSBC won't be the only investor NGOs push into dropping funding for palm oil companies involved in deforestation. But while financial institutions and investors are already aware of stranded assets in relation to fossil fuels, many have overlooked that deforestation poses similar risks," the report added.