Directive clarifies when EU citizens in distress outside the EU can receive assistance from other EU countries' embassies or consulates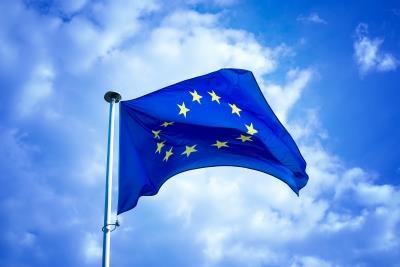 After three years of negotiations, the EU has adopted the Directive on consular protection for European citizens living or travelling outside the EU. This clarifies when and how EU citizens in distress in a country outside the EU have the right to receive assistance from other EU countries' embassies or consulates.
"Federica Mogherini, high representative of the European External Action Service and vice-president of the European Commission, said: "This Directive represents an important step in consular co-operation within the European Union. Following the Lisbon Treaty, it aims notably at ensuring the right of EU citizens to consular and diplomatic protection in a third country, in which the Member State of which they are a national is not represented. The EEAS and the EU Delegations will actively cooperate with Member States' embassies and consulates in contributing to these efforts" said
Almost seven million EU citizens travel or live outside the EU in places where their own EU country does not have an embassy or consulate. The only four countries where all 28 EU countries are represented are the US, China, India and Russia. During their stay abroad such "unrepresented citizens" might need assistance from consular authorities, for instance because their passport has been stolen or lost, or because they have been victims of an accident or a crime. They could also find themselves in the middle of a crisis, such as a natural disaster or political unrest, which might require evacuation.
Under the Directive, unrepresented EU citizens can seek help from any other EU country. The other EU countries must provide them with whatever assistance they would provide to their own nationals, which may differ from one EU country to the other. The Directive also clarifies to what extent non-EU family members can get assistance.
The Directive stipulates how assistance should be co-ordinated between the EU countries. The citizens' EU home country will always be consulted by the country from whom the citizen is seeking help and can, at any time, decide to take care of its own citizens, even when it has no embassy or consulate in the country concerned (for instance by providing information over the phone, contacting family or friends, or by way of online consular services).
The Directive also makes clear that a citizen seeking help from an embassy may be redirected to another one that will be better placed to assist. This is because EU countries present in the country can agree locally on who should take care of whom in order to ensure efficient protection for EU citizens. Information about such arrangements will have to be made public. Citizens will also be able to turn to the EU Delegation there to get general information about such agreements or about the assistance they could be entitled to.
The Directive also foresees specific rules to guarantee that unrepresented citizens are duly taken into account and fully assisted in crisis situations, where a clear division of responsibilities and coordination are of paramount importance.
Another key aspect of this Directive is to make clear who should pay for what. The Directive clarifies that if the assistance provided implies certain costs or fees, the unrepresented EU citizens will not have to pay more than the citizens of the EU country that assists them. Citizens who are not able to pay these costs immediately will be asked to sign a form by which they undertake to repay those costs to their own authorities, if requested to do so.