ACE issues the warning as the EU and US negotiate new Transatlantic Trade and Investment Partnership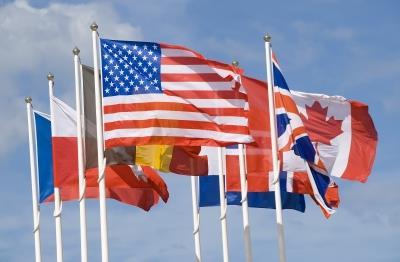 European multinational businesses may need to reassess how they insure their US exposures as part of a global insurance programme, ACE has warned.
The warning comes as the EU and US administrations prepare to negotiate a new Transatlantic Trade and Investment Partnership. According to the European Commission, EU companies could potentially sell an additional €187bn-worth of goods and services to the US each year once the new EU-US trade agreement is implemented.
Speaking to StrategicRISK, ACE multinational client group general counsel Suresh Krishnan said there was a perception among businesses outside the US that compliance with multinational insurance programmes are "more cut and dried" than in reality.
He said many insurance professionals continue to use a single global policy to insure US risks because they view it as a country where non-admitted insurance is "not prohibited". However, he said this view is "overly simplistic".
Krishnan said: "Many people simply commoditise markets such as the US, Brazil, India and Canada as 'non-admitted non-prohibited' or 'non-admitted prohibited' countries. But multinationals are doing themselves a disservice by viewing any of these countries in that light. Individual countries have rules on how local risk may be insured and how they may be exported and the US is no different in this respect."
He explained that insurance managers might think the cover they have for their US risks, whether as part of one global policy or a local policy supplemented with an excess policy, whether it is a standard excess tower or one with a difference in conditions/difference in limits clause, is compliant and effective. But this may not be the case.
To clarify the compliance requirements, Krishnan and James Potts, a member of Cozen O'Connor's business law department in Philadelphia, have jointly authored a report outlining how overseas multinationals can insure their US exposures as part of a compliant multinational insurance programme.
Due to launch next week, Structuring multinational insurance programmes: Challenges and solutions for international companies with US exposures, states that while one global insurance policy may be used, a European insurer that is unlicensed or unqualified in the US may not be able to directly adjust or pay a claim within the US or remit the necessary taxes, making the cover provided a challenge to implement.
In addition, unlicensed insurers that transact insurance or individuals who facilitate the transaction of such insurance business in a non-compliant manner (including risk managers and brokers) put themselves at risk of fines, penalties and even the threat of criminal sanctions.
Krishnan added: "If businesses want to buy a global policy that covers the US and other countries, organisations have to manage their expectation about how that single global policy, whether primary or excess outside of the US is going to be able to perform in the US".
"The challenges that European multinationals have when insuring their exposures in the BRIC countries, for example, are not dissimilar to the challenges they have when insuring their US exposures as part of a global insurance programme."
He recommends that in order to develop a compliant multinational programme, risk managers need to consult with a wide range of experts. "Multinational insurance is a highly customized, complex undertaking. Risk managers should include their international broker as well as their finance, tax and legal colleagues to complement the risk management function and help them make the right calls."