Energy giant accused with abusing dominant position in Central and Eastern European gas markets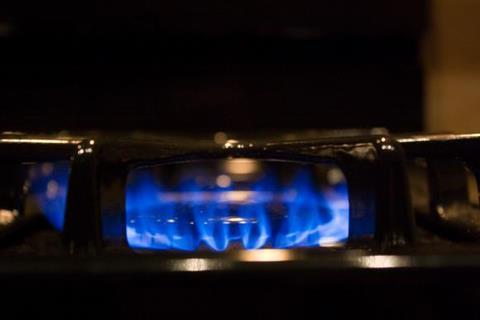 The European Commission has charged Russian company Gazprom's with abusing its dominant gas market position in eight Central and Eastern European (CEE) countries after three years of investigation.
Gazprom is the dominant natural gas supplier in all Central and Eastern European countries, with market shares well above 50% in most, and in some countries up to 100%. The Commission's view is that Gazprom is hindering competition in the gas supply markets in Bulgaria, the Czech Republic, Estonia, Hungary, Latvia, Lithuania, Poland and Slovakia.
The Commission's preliminary view is that the Russian company is breaking EU antitrust rules by pursuing an overall strategy to partition CEE gas markets, for example by reducing its customers' ability to resell the gas cross-border. This may have enabled it to charge unfair prices in certain member states. The company may also have abused its dominant market position by making the supply of gas dependent on obtaining unrelated commitments from wholesalers concerning gas transport infrastructure.
EU competition commissioner Margrethe Vestager said: "We find that Gaprom may have built artificial barriers preventing gas from flowing from certain CEE countries to others, hindering cross-border competition. Keeping national gas markets separate also allowed Gazprom to charge prices that the Commission, at this stage, considers to be unfair. If our concerns were confirmed, Gazprom would have to face the legal consequences of its behaviour."
Commenting on the case, Catriona Munro, partner, EU competition & regulatory, at Maclay, Murray & Spens LLP, said: "In a second bold move in as many weeks, the European Commission has charged Gazprom with allegedly abusing its dominant position imposing restrictions on the resale of gas in countries in central and eastern Europe, which might lead to higher prices, and using its dominant position to reinforce its position in relation to control of infrastructure assets. This follows swiftly on the heels of the Commission's charges to Google. Both cases are clearly politically sensitive, particularly involving non-EU companies operating within the EU and affecting competition there. The EU's new commissioner, Margrethe Vestager, is clearly keen to tackle these difficult cases head on, which other less bold commissioners might have sought to resolve by less confrontational means. For companies, whether they are EU or non-EU, the message is clear: infringements of competition law put them at risk of investigation and fines."
The company said in a statement: "Gazprom considers the objections put forward by the European Commission to be unfounded."
It now has 12 weeks to reply to the allegations.