Jo Willaert kicked off FERMA by suggesting risk managers should focus on leadership, communication and education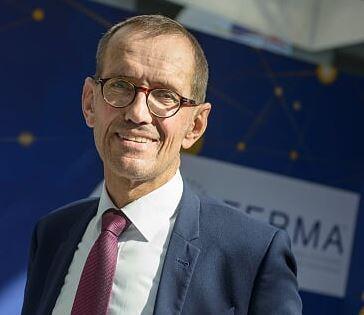 Risk management and insurance are at a crossroads looking for the right directions, FERMA president Jo Willaert (pictured) stated as he opened the 2017 FERMA Forum in Monaco.
A changing European environment and the so-called fourth industrial revolution provide the shifting context for risk managers and insurers in Europe, Willaert suggested.
"I believe that by an emphasis on leadership, communication and education, the risk manager can be not just a map reader, but a map maker," said Willaert.
"The risk manager can be the leader in his or her function and foster the leadership of the enterprise," he continued.
Willaert emphasised the positive nature of managed risk-taking and said that risk managers and the insurance industry should play an essential role in helping European businesses to embrace opportunities.
"We are living in a fascinating time. There are certainly threats but also many opportunities. We find ourselves at a crossroads, and we are all looking for the right directions," the FERMA president said.
He acknowledged a "period of change" for the EU and the wider global context of political tensions, mass migration and climate change, among many sources of uncertainty.
Technological change is adding to unpredictability for risk manager, Willaert suggested.
"Risk taking is essential to the sustainability of business, not in spite of this environment, but because of it," he said.
For risk managers, the way forward is to support and inform risk taking, he explained at the ongoing event in Monte Carlo.
"We play a valuable role in our risk reporting and compliance function, but we should also have the confidence to build on that aspect of our work and show how managed taking-risk is positive and essential to the sustainability of the enterprise.
"If we can do this, our choice of future routes is wide," said Willaert.
Insurers and brokers should emphasise broader solutions and service, as opposed to traditional lines of cover, while remaining risk managers' "closest partner" relationship, he explained.
"Insurers are at a crossroads, but not at a dead end! We encourage the industry to follow a different route, expanding the type of solutions and providing services, such as their technical expertise and data sharing, in partnership with their corporate clients," said Willaert.
"Our ultimate destination is a prosperous and sustainable future for Europe, for our enterprises and for our communities, but there are decisions to be made about the route. I believe that the risk management community is in a strong position to support the decision makers," he added.