FERMA survey also found 'economic conditions' is the top risk for risk professionals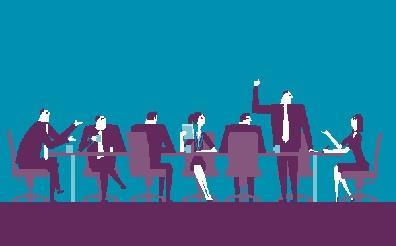 European risk managers are planning to take on more strategic responsibilities within their companies, FERMA's European Risk and Insurance Survey found.
For its eight biannual member survey, the European risk management association questioned 634 risk managers. It found 68% of respondents are becoming involved in implementing risk culture across the organisation and 62% are developing risk management as a part of business strategy.
Furthermore, 59% are developing business continuity and other crisis response programmes, and two-thirds report to the board or top management level.
FERMA president Jo Willaert commented: "From this survey, we see that risk managers are moving into a position where they are helping embed risk management into the business model and culture of their organisations. They are taking an enterprise wide vision of risks, including the wider business environment, and the majority report to a chief officer or the board."
The association also questioned risk managers on their top risks. Economic conditions was the top risk, cited by 63% of respondents compared to 47% in 2014. Ranked second, business continuity disruption is a new entry into the top 10. Political/country instability, non-compliance with regulation and legislation, and competition complete the top five risks.
"The rising concern about business continuity and digital risks are driven mainly by the economical and political context, rapidly shifting threats and the proliferation of new information technologies in this digital transformation era wich requires organisations to have a much more dynamic response to risk," said Cristina Martinez, FERMA vice president and survey chairman. "There is a need for companies to be more resilient to these external threats but also to acknowledge limited mitigation capabilities and ineffective strategies to fight against some of those so-called internal or operational risks."
Speaking to StrategicRISK, Martinez said she was not surprised digital transformation did not make it into the top 10 of threats. "Despite the survey telling us about the increasing importance of digital risk and business continuity disruptions, ineffective execution of strategic plans or lack of transformation programmes were not selected by respondents as top threats."
She also feels the survey shows a great evolution in recognising the human side of risk although there is still a long way to go. "By this I mean that, traditionally companies try to map risks, whereas they should be mapping key decisions of the business instead. Rather than making inventories of risk families and risk categories and trying to quantify consequences which even the business cannot accurately predict, what if we started to make an inventory of the triggers, the root cause of those so-called critical risks? What is of the utmost importance in my opinion is, what makes people behave and decide one way or another when they face any particular risk? I'm missing the admission that what actually threatens most organisations is the lack of awareness around risk culture itself and the need to influence how people behave or take business decisions on a day-to-day basis."