FTSEurofirst 300 dips 0.5%, blue chip index down by 0.2%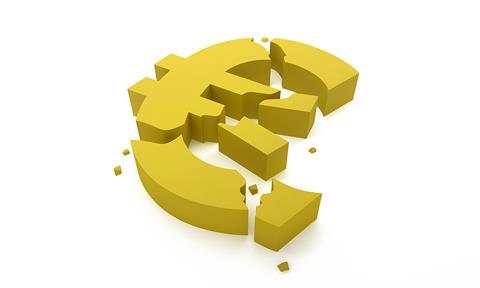 The eurozone has slipped back into recession as the debt crisis continues to plague the 17-nation region.
Two continuous quarters have caused a double dip recession in the €9.4tr economy, since the first one in the global financial crisis hit the region in 2009.
The overall gross domestic product shrank by 0.1% in Q3 2012, equal to an annualised contraction of about 0.4%.
The data has also led to a negative outlook, impacting USA and global investors about the prospects of the global economy.
The region's largest economies, Germany and France, however, posted a growth of 0.2% in the third quarter despite being affected by the debt crisis.
But their modest growth could not save the economy from overall contraction which has seen numerous measures of austerity already in place.
Millions of workers across Europe went on strike to protest these measures, saying that they were worsening the crisis.
London School of Economics economist Paul De Grauwe said the double dip recession was entirely self-manufactured and has come about because of "excessive austerity in southern countries and unwillingness in the north to do anything else".
Meanwhile, ING Bank economist Martin van Vliet said that the eurozone economy was in desperate need of macroeconomic stimulus.
He added: "With policymakers seemingly reluctant to engineer a co-ordinated pullbank from fiscal austerity, more monetary stimulus and a weaker currency is likely to be needed to put the eurozone back on a path of sustained growth."