After ACE's $29.5bn acquisition of Chubb in January, Nadia Côté, David Robinson, Andreas Wania and Ron Verhulsdonck divulge their plans for the combined global insurance organisation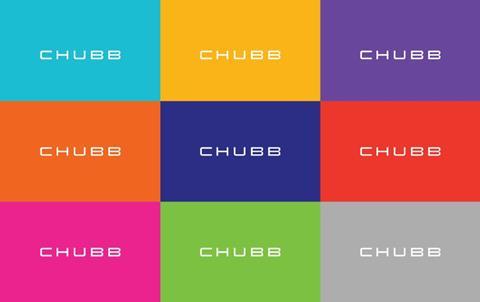 The start of the year has been busy for one particular insurer. In January, the ACE name disappeared into insurance history after the company completed a $29.5bn (€26.6m) acquisition of Chubb.
Now trading globally under the Chubb brand, the combined entity has announced the names of 10 country presidents, nine of whom formerly held positions at ACE.
StrategicRISK spoke exclusively to four of the country heads about how they will develop their respective markets.
Nadia Côté, who will continue as country president for France, discusses the significance of the new entity and her hopes for Chubb in France.
"The acquisition has brought together Chubb's 130 years of underwriting insights and devotion to customer service with ACE's three decades of technical underwriting excellence, broad risk appetite and global presence," she says.
"Together, we are the number-one global underwriter of professional lines and I am confident that we will become the market leader in France."
On future trends for Chubb and client businesses in France, she says: "I believe most of the market faces the same challenges right now: highly competitive market conditions, the challenge of finding growth in our mature and lower-growth, post-crisis European economies, and the need for insurance companies to become more efficient generally."
So, does efficiency mean more consolidation in the insurance market?
"Clearly, the Chubb acquisition is just one of many that we've seen recently. I don't want to make predictions about the future, especially in such a volatile environment. But what I would say is that these pressures aren't likely to disappear anytime soon. Consolidation continues to be an obvious response, although there are many different ways to respond to the challenges the market faces right now."
For the Germanics region, Andreas Wania, previously country president at ACE, continues in this capacity under the new entity. He warns of three key risk for German corporates, namely technology risks and risks related to terrorism and political violence.
"A major concern for German industry as a whole is loss of talent," Wania explains. "Germany is a country that has been facing a higher mortality rate than birth rate since 1972 and industry needs to attract young professionals."
To help clients with these risks, he says the insurer will further invest in tailored-made product development. "This includes a comprehensive package of business travel and group accident insurance to help companies protect and keep their talent, as well as specialist terrorism and political violence cover for companies doing business overseas."
In the Benelux, the insurer is helping its clients and broker partners get to grips with new risks through its masterclasses and annual risk forum.
According to Ron Verhulsdonck, who continues as country president for the Benelux having previously held the position at ACE, risk managers in this region are most worried about technology, supply chain and reputational risks.
He says: "Digital disruption in particular is at the top of the agenda for every company, of every size. Rapid technology advances bring opportunities and can create competitive advantage, but have also magnified the threats on risk managers' horizons."
For businesses in the UK and Ireland, regulation is a key issue, according to David Robinson, country president for the UK and Ireland.
"With an expanding physical footprint, all companies are becoming exposed to a broader range of international regulation – placing them at greater risk of fines, reputational damage and the possibility of invalid claims if they do not invest in compliant multinational programmes," he says.
"Looking more specifically at lines of business, one important exposure that sometimes gets overlooked in the UK and Ireland is environmental liability, which multiplies as companies expand into new territories."