Barnett Waddingham report shows increasing investment in risk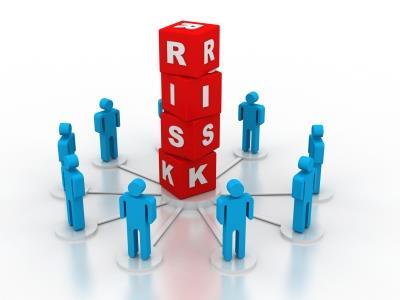 UK businesses are becoming more risk mature as increasing numbers define their risk appetite and plan to maintain or increase their investment in risk, according to a new report from Barnett Waddingham to be launched at the Airmic conference later today.
Entitled Risk Maturity Benchmarking, the report found that a growing number of businesses have defined their risk appetite and tolerance and many of those that have not said this was a priority for 2016. Remarkably, 78% of those that had set out their risk appetite and used quantitative measures indicated that this was fundamental in their decision making.
"Nevertheless, many respondents are still struggling with the concept of risk appetite, and how to set and communicate this meaningfully in a way that will facilitate and improve decision making," Barnett Waddingham said in the report.
"It is concerning that one third of respondents have not quantified their total risk-bearing capacity, which could be the principal consideration."
The research also found 60% of respondents employ a dedicated risk manager or chief risk officer, most of whom hold multiple roles but feel they lack sufficient resource.
However, all respondents said they planned to either increase or maintain the level of investment in risk over the next three years. Of the 52% planning to increase investment in risk, the majority stated this was targeted towards more dedicated risk roles.
The most risk mature businesses operate in sectors or environments that are inherently high risk, highly regulated, or going through periods of significant change, the research showed.
It also found that the board and chief executives from FTSE 100 organisations have significantly less engagement with risk managers compared to their counterparts in non-FTSE 100 companies. This is due to the multiple layers and complexity of larger organisations.
Other key findings of the report include that 38% of respondents have run sensitivity and scenario analyses including stress-testing, and that 48% have experienced a material risk event in the past five years.
There is a direct correlation between risk maturity and the incidence of these events, Barnett Waddingham said. Organisations in the top quartile of its risk maturity framework experienced half as many material risk events as those in the bottom quartile.
For the report, Barnett Waddingham surveyed more than 100 respondents and had face-to-face meetings with more than 35 business and risk leaders to gather essential insights into the risk maturity of organisations in 2016.
The research complements Barnett Waddingham's Risk Maturity Framework, which assesses businesses' level of engagement with enterprise risk management across three core aspects: technical framework, culture and capability. It also offers the ability to demonstrate the application of risk management through a use test.
Danny Wong, managing consultant at Barnett Waddingham Business Risk Practice, said: "We are extremely proud to launch this piece of thought leadership on risk maturity at this year's Airmic conference. We believe the underpinning risk management research to be quite unique, in that it remains live and open to new participants at www.barnett-waddingham.co.uk/riskmanagementresearch. For an eight-minute investment, any organisation can receive an immediate and bespoke risk maturity profile and benchmark for their organisation. Importantly, each and every participant develops the curve and enriches the data set."