Changing risk climate will increase need for risk management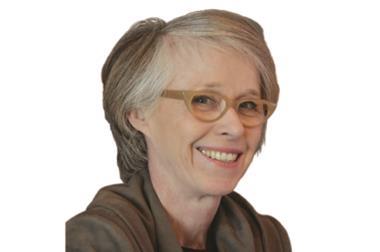 Extreme risks such as climate change, geopolitical threats and risks arising from technological advancements must be at the top of a risk manager's agenda because they are growing in frequency.
This will be one of the key messages from Brigitte Bouquot, AMRAE president, on opening this year's conference.
Speaking to StrategicRISK before her opening speech today, Bouquot said risk management will play a vital role in establishing resilience strategies against these complex risks.
"If businesses and the risk industry are to succeed in areas such as energy provision and tackle disruption from new and emerging numerical technologies, while also operating in an increasingly complex risk environment, then risk management will increase in importance and play a greater role in business strategy."
She added that AMRAE will support professionals in raising the profile of risk and help elevate the risk function so that it is more visible to key decision makers. Improving professionalism and risk expertise is also vital in raising the profile of risk.
"The industry needs to continue improving the expertise of risk managers so that they are able to influence and reach decision makers. We have to further develop risk management so it is improving at the speed at which risk exposures are growing across the world."
Insurers also need to innovate to provide cover for fast-evolving risks. "AMRAE has to push and pull the insurance market to ensure that insurance offerings are driven by client demand. The industry absolutely needs to review the relationship across the value chain from enterprise, broker, insurer and reinsurer, to ensure that innovation is fast-paced and open-minded."
Climate change is the theme of this year's AMRAE conference – one of many extreme risks that will pose a challenge for risk managers in the future. "Risk incidents last year such as the refugee crisis and increased international conflict provide evidence of the fact that businesses are entering a world in which costly crises are prevalent. Nobody can escape that.
"We have some interesting keynote speakers who will provide an overview of what is at stake owing to extreme risks exposures, as well as the main challenges related to climate change and other extreme risks such as geopolitical threats."