Much-anticipated senior manager rules to apply to all FCA regulated firms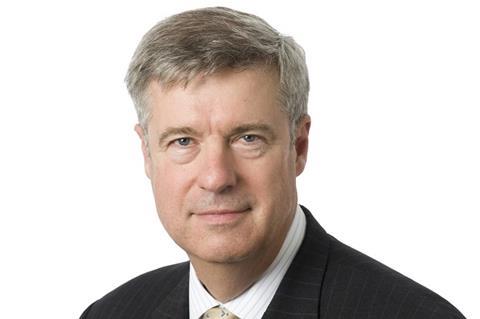 The FCA has published its proposals for extending its Senior Managers and Certification Regime (SM&CR) to all regulated firms, including insurers and brokers.
The move follows the Treasury's announcement in October 2015 that it wanted the new regime to apply to the entire financial services industry.
The regime is designed to make individuals in key roles at financial services firms more accountable for their actions. It will replace the existing Approved Persons regime.
Companies have until 3 November this year to comment on the proposals, and the FCA intends to release its policy statement, containing the final rules, in summer 2018.
The new senior manager rules have applied to banks since March 2016, and insurers and brokers have been waiting to find out how the SM&CR will affect them.
Insurers and reinsurers, which are regulated by both the FCA and the PRA, have already had a taste of the SM&CR. They have been subject to the PRA's Senior Insurance Managers Regime and a revised version of the FCA's Approved Persons regime since March 2016.
But the proposals will see the revised Approved Persons regime replaced by the full SM&CR for insurers and reinsurers.
Appointed representatives are not covered by the new consultations. The FCA plans to issue a follow-up consultation paper confirming its approach to appointed representatives.
Core components
Under the plans, the wider-scope SM&CR will have three main components:
A basic set of five conduct rules that will apply to almost all staff working at financial services firms: that individuals must act with integrity; act with due care, skill and diligence; be open and cooperative with regulators; pay due regard to customers and treat them fairly; and observe proper standards of market conduct
A senior managers' regime that will hold top executives to account if something in their area of responsibility goes wrong
A certification regime for employees that fall outside the senior managers' regime but whose jobs have a significant impact on customers or firms. Firms will have to certify these individuals for their fitness, skill and propriety at least once a year.
The FCA also intends to treat firms differently dependent on their size. There will be a basic set of requirements, called the core regime, for all firms. The largest and most complex firms, which the FCA says make up less than 1% of regulated firms, will be subject to an enhanced regime.
Some firms, such as those who are registered as insurance intermediaries but do not sell insurance as part of their core business, will be subject to a more limited set of requirements.
FCA executive director of supervision – retail and authorisations Jonathan Davidson (pictured) said: "This is about individuals, not just institutions. The new conduct rules will ensure that individuals in financial services are held to high standards, and that consumers know what is required of the individuals they deal with.
"The regime will also ensure that senior managers are accountable both for their own actions, and for the actions of staff in the business areas that they lead."