Typhaine Beauperin, chief executive of Ferma talks to Strategic Risk about why the organisation is prioritising sustainability and digital transformation in 2020
The Federation of European Risk Managers Associations (Ferma) has set its strategic focus for the next two years.
Ferma's chief executive and secretary general Typhaine Beauperin said: "We are actively committed to support risk managers in fulfilling their potential and in supporting the digital and sustainable transformation of companies."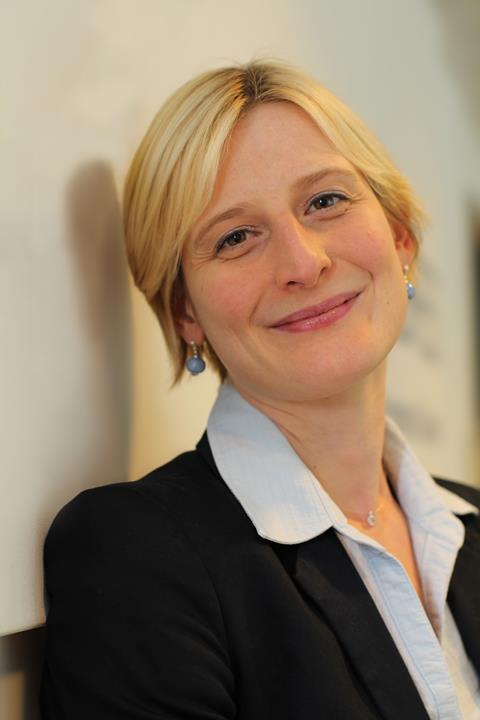 With this is mind, Ferma has clarified its top three priorities for 2020. These include promoting the advocacy and visibility of Ferma as a representative body at a European level, strengthening the network of national risk management associations in order to share common issues and best practice, and improving the level of risk management across Europe as a whole – for example, through educational seminars, webinars and Ferma's European risk management certification.
In 2020, Ferma has plans for a seminar on corporate risk and finance, as well as a webinar on artificial intelligence (AI) in March, Beauperin told Strategic Risk at the annual AMRAE conference in Deauville, France.
Three-pronged approach
Also keeping Beauperin busy at the moment is the launch of Ferma's 10th European risk management survey, which will run until March; the 2020 results will be announced during the European Risk Management Awards ceremony on 23 April.
The research, which polls risk managers at Ferma's 21 association members, aims to gather feedback on the role and responsibilities of today's risk manager, as well as uncover key European trends across the profession.
The last survey was conducted in 2018. Beauperin said: "In the last survey , we saw that there was an interesting evolution with the responsibilities of the risk manager, that the internal recognition of the function has increased. [Around] 83% of the respondents report directly to the top management of the board and in 2016 it was 62%, so there's been an increase."
"We also saw that the risk manager role is more interconnected, 65% say that they act as a risk conductor within the organisation, meaning that they constantly [use] data from the different risk functions and they bring a comprehensive, global view on risk to the board and the management."
Based on 2018's findings, Ferma's 2020 survey has three key focus areas: sustainability, digital transformation and the evolution of the role of risk managers linking to the strategy of organisations.
This last thread, around the evolution of risk managers' job role, deals with the variety of risk management focuses, for example, whether risk managers tackle insurance management, enterprise risk management (ERM), or a combination of the two. In particular, Beauperin is interested in comparing national figures around this with European averages.
2020 trends
Ferma's last survey showed closer relationships between risk managers and information technology (IT) departments, evidencing the increase in both cyber threats and organisational digital transformation. Technology was also being utilised more, with the rise of automation tools and AI.
Beauperin believes these trends are set to continue for 2020's results.
She said: "In terms of technology, I think we will see [risk managers] are using more and more technologies to anticipate the risk and to refine the analysis on a more granular basis.
"I think we will also see, in terms of sustainability, how they are involved in identifying ESG related risk. And we may see changing behaviours regarding the purchase of insurance because the last renewals have been difficult for a lot of them, so it will be interesting to see what their experience is."
Brexit
More broadly, Ferma is also working on an advocacy dossier, which explores how risk management solutions can support European Union (EU) objectives. Beauperin additionally said that the organisation will continue to monitor Brexit, to see whether common risk management issues will remain the same or develop differences as market regulations change.
Beauperin further told Strategic Risk that she was sceptical about the length of the UK's transition period, which will run until the end of the year – the government will use this time to broker a trade agreement, however Beauperin believes a three to five year time frame would be more realistic.
Achieving a trade agreement by the end of 2020 is "very ambitious" she concluded.