Research intended to explore risk managers' views on business and insurance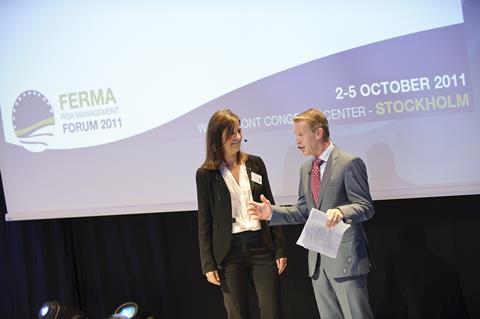 The Federation of European Risk Management Associations (Ferma) today announced the undertaking of its 2012 Ferma Benchmarking Survey entitled Spotlight on Risk Management in Your Company: Show the Value! This unique survey, the 6th in the series, is to be sent to risk managers across Europe and will seek to identify European, national and sector-specific practices and trends.
The survey, sponsored by both AXA Corporate Solutions and Ernst & Young, will have at its core three main objectives:
1. To determine the status and impact of risk management with regards to business today, and therefore obtain a better understanding of what stakeholders can expect of risk management in the current financial and economic environment.
2. To examine risk managers' views of the insurance market and ascertain expectations of their insurers.
3. To assess the added value of enterprise risk management (ERM), as well as new regulations for risk and corporate governance, especially the 8th European Company Law Directive.
Ferma board member, Cristina Martinez, stated that the FERMA Benchmarking Survey is "the most significant study of risk management in Europe today. It is the only one organized by risk managers and the only one that focuses on risk management day to day.
"We have put ourselves in the footsteps of the risk management professional and asked how we can provide a practical tool which helps them to take decisions and gives true comparisons so risk managers can see how they differ or how they are similar to others in their country or sector of activity."
The 2012 survey has been redesigned to make it quicker and easier to answer, whilst the online questionnaire will be available in English, French, Italian, Polish and Spanish. As with the five previous surveys, Toluna, an independent survey organization, will carry out the research and provide a full analysis of the responses. Their conclusions will be announced at the FERMA Seminar in Versailles, France on 22 and 23 October this year.