Risk professionals outside Europe encouraged to join as individual or corporate members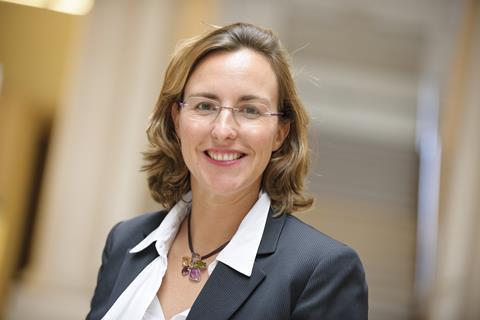 The Federation of European Risk Management Associations (FERMA) is looking to encourage risk professionals from the Middle East and Africa to join the organisation through a special membership initiative.
FERMA executive director Florence Bindelle (pictured) said: "FERMA created individual and corporate memberships so that risk managers and companies from outside Europe could learn about risk management in Europe.
"The organisation attracted a number of risk managers joining as individual members from the Middle East and would encourage others from the region to consider doing so, particularly if the companies they work for operate on a worldwide basis or are looking to expand internationally.
"Brokers have been promoting the value of FERMA membership to risk managers outside Europe and have done so with some success because they see there is value to doing this.
"FERMA will also benefit from the exchange with them. The first year is free so that they can test their level of interest."
The drive comes two years after FERMA changed its bylaws to accept individual and corporate members who have an interest in European risk management. Before then, membership was restricted to national risk management associations in Europe.
The change was aimed initially at attracting risk managers from European countries, such as Greece, which do not have national associations, but it has also drawn professionals from beyond the continent. FERMA is now looking to promote the scheme further, particularly in the MEA region.
Individual members can be located anywhere, provided they are not already eligible to join a FERMA member association.
Up to three risk professionals from one company can also join as corporate members provided they employ a risk or insurance manager.
Individual and corporate members do not have voting rights at FERMA but can attend seminars, forums and conferences for free or at a discount.