Jo Willaert sets out three aims for his term at the helm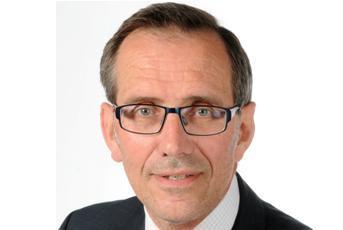 Jo Willaert (pictured), the next President of FERMA, will set the achievement of FERMA's professional Certification project, increased European influence for risk management and further development of FERMA's biannual benchmarking survey as goals for his two year term.
Lauching a European risk management certification programme will be one of the main priorities of Ferma's next president, Jo Willaert.
Willaert, who is corporate risk manager for Agfa-Gevaert based in Antwerp, Belguim, will take over as president from Julia Graham at the close of the 2015 FERMA Risk Management Forum in Venice on 7 October.
Willaert also aims to increase the profile of risk management across Eruope and further develop FERMA's biannual benchmarking survey.
Speaking at the federation's general assembly in Brussels, Willaert said: "My first objective is to bring the certification process to [fruition]. Julia, Michel and the rest of the steering group have over the last two years done a tremendous job in developing certification to the point where we will be ready to launch. My part will be the implementation over the following two years and seeing it properly established once the running in time is over.
"I believe certification will create a stronger recognition of the role of the risk management. Outside financial services, [risk management] is clearer because it is regulated, but there are as many definitions of risk management as there are companies. It depends on the culture of the organisation. There are risk managers located in the financial function, HR, n property or in environmental protection. Certification, and what it stands for, will help reduce that uncertainty and create recognition of risk management and with it the job of risk manager.
"The second theme of my presidency will be to make FERMA ever more representative of the risk management and insurance function with the European Commission and other representative lobbying in Europe. We intend to be recognised players in the discussion about risk and insurance in markets in Europe.
"My presidency will also start with preparations for the next FERMA benchmarking project, the European risk and insurance survey and report. I believe that this is a high quality report, which provides benchmarks for risk management in Europe. It remains a work-in-progress and I will be happy to see it develop further in 2016. Work will begin following the Forum and the results will be announced at the FERMA Seminar in October 2016 in Malta."