The tragic terror attack in Paris last year has sent a stern warning to businesses across the world: protect your assets and, most importantly, your people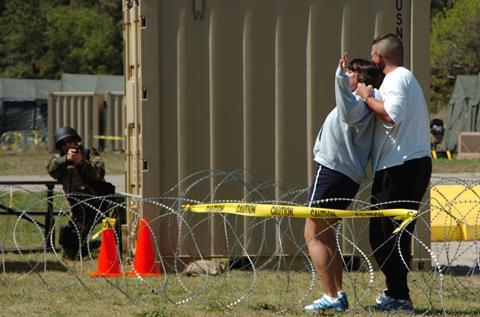 Terrorism will result in significant losses for business and companies must consider ways of managing the financial impact of an attack.
This will be one of many discussions points that a panel of three experts will consider during this afternoon's workshop, 'Terrorism: how do companies manage their exposures'.
Companies are more exposed to major losses arising from a terror attack today compared to in the past, according to Gaêtan Lefevre, group risk & insurance manager, at Belgium-based mechanical engineering, Cockerill Maintenance & Ingénierie, and moderator of this workshop.
Speaking to StrategicRISK, ahead of the panel discussion, Lefevre said: "Following the recent attacks in Paris, for example, the French and Brussels governments decided to stop economic activities.
"Companies across hospitality, tourism and leisure through to pharmaceuticals and production, suffered large financial losses as a result and this is a risk that clearly needs to be managed."
More important than business losses, is managing the risks to people and global corporates must consider limiting business travel, says Lefevre.
Reduce business travel
"Companies must work with health and safety management and security departments to ensure the safety of employees. In addition, they must manage travel risks.
"One option is to limit business travel and finding innovative and creative ways of doing business, without the need to travel overseas. Video conferencing and webinars are all fantastic ways of connecting with overseas colleagues."
Terror attacks on business
The panel – including Laurent Barbagli, directeur des Risques et des Assurances, at France-based cement, aggregates and concrete provider, LAFARGE; and Christian Harbulot, Directeur, Ecole De Guerre Economique à venir – will also consider other forms of terrorism, such as cyber attacks.
Lefevre explains: "Terrorism, or a terror attack on business, can come in other forms, one being cyber attack, for instance. A cyber attack creates unfair competition and could be catastrophic to a company's reputation.
"This is a concept developed by the Economic Warfare School of Paris. It's quite a strong message, cyber is a form of militia.
"Competitors can attack businesses indirectly and because social networks, news of a cyber attack can spread quickly, which could have an impact on the company's image."