Considering that, as a director, your personal assets could ultimately be at stake, you may wish to ask yourself some questions before deciding to join a company's board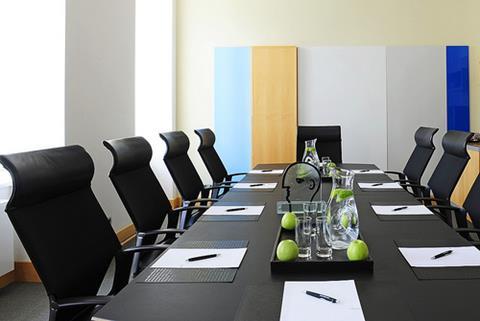 As fellow WillisWire blogger Richard Magrann-Wells spelt out recently, it is an anxious time for boardroom directors, especially in the financial services sector.
The scandal surrounding alleged manipulation of the London Interbank Offered Rate (Libor) could lead to billions of dollars in potential fines and settlements, possible jail time for some, higher borrowing costs globally and undoubtedly increased regulatory scrutiny.
That's not to mention the impact of this scandal on the risk appetite of financial services liability underwriters, which is unlikely to be positive. But that's another matter.
Executive liability
Libor is just one of the latest issues likely to get some directors feeling hot under the collar. There are a whole host of other risks facing boardroom directors today. Against a backdrop of almost unparalleled financial instability, corporate crises, increasing regulation and public resentment over the perceived power of business executives, rarely have directors of large companies been the subject of more scrutiny.
In fact, increased regulatory, shareholder and media scrutiny, combined with volatility in the global economy means that serving on the board of a company has never been so risky, according to the latest edition of Willis' Executive Risks Boardroom Guide.
Even more worryingly, the expanding online universe has introduced new financial risks that may not be covered under general and professional liability insurance, including standard directors' and officers' (D&O) policies.
Mark Wakefield, executive director of FINEX Global, Willis' financial, executive risk and professional liability business, and a contributor to the report, explains:
The risks and dilemmas posed by serious data breaches apply to board directors of all businesses. Courts generally are likely to take the view that directors have a duty to gain a sufficient understanding of the nature of the risks facing their businesses, including cyber risks. Ignorance is still no defence.
Five questions to ask
Considering that, as a director, your personal assets could ultimately be at stake, you may wish to ask yourself some questions before deciding to join a company's board.
All of these issues are explained in much more detail in the Boardroom Guide (which is available from Mark Wakefield in FINEX). Here's a snapshot:
1. Is the company financially troubled?
Sounds obvious, but troubled companies pose legal, financial and accounting challenges. If you're not an expert in turning around failing companies ask yourself if this is the right job for you.
2. Do I understand how the company operates?
You should gain a detailed understanding about how a company is run and its business strategy before stepping onto its board.
3. Has the board of the company attracted litigation or investigations recently?
If it has you'll want to know the nature of those matters and whether the company had any insurance to defend against those claims. It's also worth considering what litigation risks could be on the horizon.
4. What are the company's prospects?
Forecasting growth prospects is difficult and uncertain but you should consider the strength of the company's business model.
5. What is the 'tone at the top' of the company?
This is one of the most important questions to consider before making the decision to join a board. You may be able to get some candid insight into this by speaking with the current directors on a one-to-one basis. You want to discover what the board's culture is. Are meaningful discussions encouraged? Is dissent difficult?
Nathan Hambrook-Skinner, Director of Communications at Willis Global
Hambrook-Skinner
Hambrook-Skinner