When worst-case becomes reality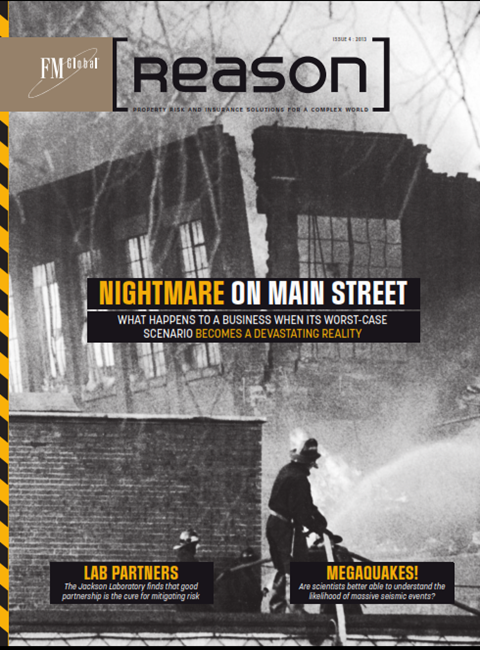 In March 1973, a fire started in a small access panel of a textile manufacturing room. It spread rapidly to engulf a key area of the facility. Although the company rebuilt its factory, it lost key employees, major customers, market share … and its struggle to survive.
Reason looks at the unforeseen costs of disaster and the need for a contingency plan. As FM Global VP Ronnie Gibson notes: "The real-life impact (is) the same today … with the ever-faster pace of business, the challenges may be even greater".
Plus over 40 pages of news, insight and opinions from the world of risk management.
Click here to access Reason Magazine issue 4: 2013