Ruling coalition appear likely to keep hold of keys to the nation's riches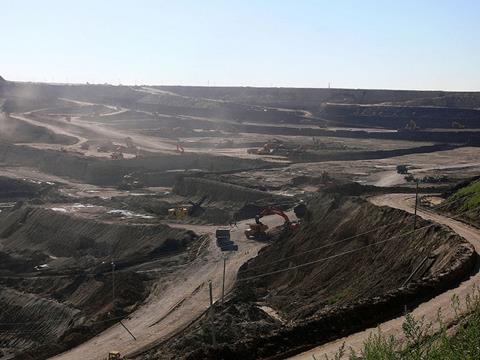 Voters in Mongolia went to the polling stations yesterday to determine their new Government. Foreign investors are now holding their breath because whoever is voted in will be charged with awarding the country's next tranche of mining licenses.
Mongolia's economy is going stratospheric. Last year GDP grew by 17%, and the economy as a whole is expected to double over the next three to four years. Much of this growth is due to the mining boom currently taking place in the country, whose $8 billion economy attracted over $5 billion in FDI in 2011.
The country has some of the world's largest reserves of gold, iron ore, copper, and coal. It is estimated that the top 10 Mongolian mines alone have reserves worth at least $2.75 trillion. But its 2.8 million population – a third of whom live in poverty – are demanding a Government that will put their interests before those of the mining giants.
According to DominickDonald, Director at Aegis Advisory: "It seems probable that the ruling coalition partners the Mongolia People's Party (MPP) and the Democratic Party (DP) will win a majority of the 76 parliamentary seats – in part because the most popular politician in the country, former President Nambaryn Enkhbayar, was arrested in April on charges of enriching himself while in office."
An MPP/DP victory also seems likely due to recent efforts by the previously investment-friendly coalition to move towards the resource nationalism agenda advanced by Enkhbayar and others.
In May, a new foreign investment law was passed requiring foreign ownership of more than 49% of any enterprise in 'strategic industries', ortransactions of more than $75 million in sectors deemed strategic, to be approved by parliament.
So where does this leave foreign investors? According to Dominick Donald: "Any resource nationalism will have a specific target; the new law calls for approval of 49%+ ownership rather than outright proscription, suggesting (given its genesis) that it will be enforced only against Chinese firms.
"Bidders and their investors will need to guard against exposure under US and UK anti-bribery laws; Mongolia is 120th on Transparency International's 183-country perception of corruption index, and the combination of a new license bonanza and messy politics will offer multiple opportunities for firms to trip themselves up. Yet it is hard to see Mongolia's resource boom doing anything other than continue after 28 June. It just is likely to continue to be a bumpy ride."