As the scope of terrorism widens, companies are having to keep up with the complexity of threats to staff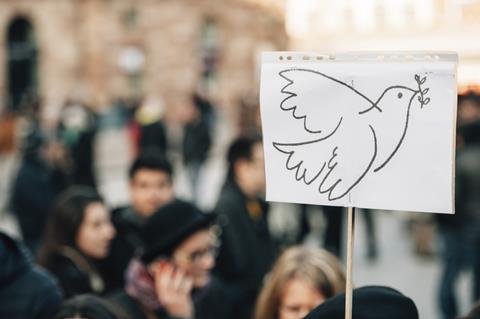 The rise of ISIS and the increasing brutality associated with its actions are shifting the focus of insurance, away from the cover available after the event to the risk management available to help prevent an attack taking place. "One of the things we are trying to do is put more services behind the product," says Paul Mills, global prevention manager, AIG Global Security. "Most clients increasingly say to us that what they want from the product is less the indemnity and more the service behind that, we want to respond to that need.
"We need to be there from the start to help them protect their staff and develop the capacity to remove people from an environment in a hurry if the situation deteriorates.
"These are certainly interesting times. The dynamic of these abductions has changed so much. In the old days, there was a progression that contained the assumption that this was a cash transaction; they were primarily interested in money.
"With Islamic groups, that has all changed. Because these groups have such a bold political ambition, their demands are often much harder to untangle and deliver. As we have seen many times, the results are often tragic.
"What we are trying to do is align our approach more broadly to people risk. Many other products cover risk to people and we need to ensure these operate seamlessly, so if we have a complex event that is across multiple products, we are able to work across silos to bring an effective solution."
DESIGNING A SECURITY PLAN
Conduct a full risk assessment for every location, keep it constantly updated to reflect any changes on the ground – and make sure you use it as the basis for all risk management decisions.
Training must be up to date – and regularly refreshed – to keep staff confident and effective in their work. Carry out regular scenario planning and test your responses.
Ensure that you have an effective journey management programme that considers both locations and the routes between them. Use well-maintained vehicles, get the right drivers – and train them.
Complacency is the enemy. Familiarity breeds contempt for procedure and firms must require staff to maintain an appropriate level of vigilance and carry out all necessary safety checks on an ongoing basis.
The risk at home
The terrorist threat abroad is no longer the only scenario businesses need to consider when it comes to safeguarding their employees during work time.
As the attacks on the offices of Charlie Hebdo in January 2015 brutally illustrated, corporate property in the heart of Western Europe is also at risk.
"I have spoken to major media companies who are very concerned about this risk because they have had direct threats," says Mills
"But when I go and visit their premises, I can see straight away that they are wide open to attack. Of course they are, because they are in a permissive environment, where staff are confident and open. That's a good thing. The challenge is in finding a way to address security concerns in this context."
For example, it is fairly typical for a firm's emergency plan to require staff to evacuate and find a rally point outside in the event of an incident. But this approach may need to be adapted in an event of an armed terrorist attack. Triggering an emergency plan that requires staff to regroup outside in a big crowd may be asking for trouble, if there are active shooters targeting corporates.
Mills adds that people tend to see K&R as about kidnap, "but increasingly it's about hostages. We are seeing more and more incidents where employees are being held against their will and these corporate-based hostage situations all have a call on the K&R policy that enables risk management in advance. Take advantage of it."
IF THE WORST HAPPENS
Risk managers can do a huge amount to lower the risk of a kidnap, but in the end we all have to face facts: it could still happen. What do you do then?
Speed of response is essential and if the worst happens, then everyone needs to know how to act.
First, there needs to be a dedicated emergency team with representatives available from across security, risk, travel and HR. It is also important to remember the communication and PR aspects of a crisis.
Teams need to have the skills and mandate to take control and manage events while the rest of the business carries on as usual.
To ensure this happens, there has to be a crisis management plan ready to go and this needs to be reviewed on an ongoing basis.
Kidnap hotspots
LIBYA There has been an upsurge in kidnapping activity in the northern coastal regions carried out by criminal, extremist and militia groups, particularly around Benghazi and Tripoli.
SYRIA AND IRAQ In Iraq, the area of highest risk is in the central and northern Sunni areas. All areas of Syria are considered high risk.
AFGHANISTAN All areas considered high risk, especially southern and eastern areas.
PAKISTAN Risk of kidnap by both criminal and Islamist groups, particularly in the Khyber Pakhtunkhwa provinces, Karachi and the north western tribal areas.
NIGERIA AND CAMEROON Risk from both the Boko Haram insurgency and criminal groups.
SUDAN Kidnap remains a common tactic for militant and rebel groups, especially in Darfur.
YEMEN There are regular kidnappings of locals and foreign nationals by tribal, extremist and criminal groups.
SOMALIA AND KENYA Criminals and Islamist terrorists pose a risk particularly in Somalia's Galmudug and Puntland regions and along the Somalia-Kenya border
THE SAHEL Weak border controls have allowed criminal and Islamist groups freedom of movement leading to a high kidnap risk, particularly in central and southern Algeria, Mauritania and northern Mali and, to a lesser extent, Chad and Niger
MEXICO Criminal gangs continue to target locals and some foreigners, particularly in Tamaulipas, Michoacán, Guerrero, Tabasco and the Morelos states.
VENEZUELA Criminal gangs in collusion with corrupt police and officials continue to make Venezuela a very high-risk location.
PHILIPPINES AND MALAYSIA The threat is primarily from the Islamist group Abu Sayyaf and others in the Philippines' southern Mindanao region and the Sulu Archipelago, as well as Malaysia's Sabah state.