Announcement comes on same day as Committee on Climate Change says focus on renewable energy would be cheaper for consumers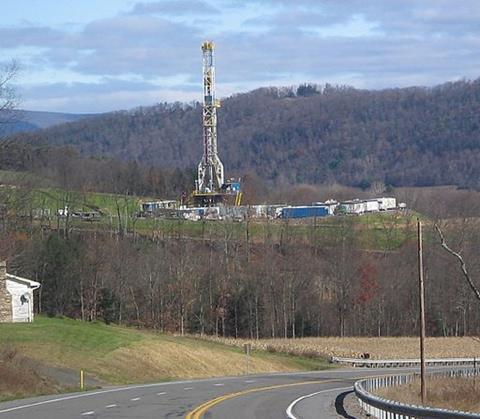 Shale gas extraction (or fracking) has been approved in the UK after the government lifted a suspension on the technique.
Drilling for shale gas had been suspended after two minor earthquakes occured in Lancashire last year, close to where UK energy company Caudrilla Resources were fracking for shale gas at Presse Hill.
A Department for Energy and Climate Change report later found that "the earthquake activity was caused by direct fluid injection into an adjacent fault zone during the treatments", but, crucially, it said fracking could resume in the UK, albeit with stronger controls.
Announcing an end to the suspension on Thursday morning, UK energy and climate secretary Ed Davey said: "Shale gas represents a promising new potential energy resource for the UK. It could contribute significantly to our energy security, reducing our reliance on imported gas, as we move to a low carbon economy."
However, Davey's announcement came on the same day as the Committee on Climate Change, which advises the UK government on energy policy, said that pursuing a gas-focused energy strategy would see average household bills rise by £600 by 2020, rather than by just £100 if the government focussed on promoting renewable energy.
The move has also been condemned by green campaigners, who say the green light to fracking represents spells bad news for communities and their environment.