Two leading economists think that Europe's biggest economies could be hurt by the financial support they offer Greece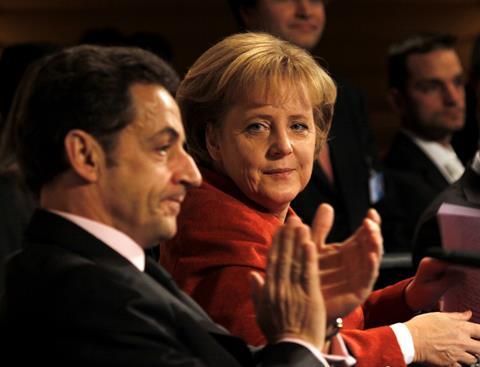 France's and Germany's impeccable AAA credit rating could be about to be downgraded as a result of their support for the Greek economy, according to two leading economists.

The heartland economies of Europe are going to suffer for the financial support they have offered to other EU-members in crisis, warned the head economists of Commerzbank and Barclays Capital Germany, Jörg Krämer and Thorsten Polleit, in an interview with German daily Handelsblatt Online.
Top credit rating agency Standard & Poor could change the French credit rating as soon as next year, Krämer fears. "A new rescue package by the monetary union for the most indebted countries of the South of Europe will burden the French national finances, too," he told the Handelsblatt.
The help the German government is giving to other EU-countries brings a dramatic downside risk

Thorsten Polleit, Barclays Capital Germany
It will lead to a downturn in economic growth in the country and affect next year's presidential election campaign between Nicolas Sarkozy and François Hollande. Sarkozy will be reluctant to raise taxes and reduce expenses during the election period, he said.
French banks have invested more in indebted EU countries than institutions in other states. "The problems of national banks can become a massive additional burden for the financial situation in the French state," said Barclay's Polleit.

On Friday, French bank BNP Parbas was downgraded from AA to AA- by Standard & Poor.
Polleit said it was possible that Germany, too, is not far away from losing its AAA rating. "The help the German government is giving to other EU countries brings a dramatic downside risk for the development of Germany's burden of debt, which might indeed result in serious doubt about the state's AAA rating."
Speculation over a possible downgrading of the French credit rating has been ongoing for months, but the rating agencies confirmed the country's AAA in August.

However, doubt about Europe's impeccable AAA rated economies is increasing as the European sovereign debt crisis intensifies.

In Europe, France, Germany, Finland, the Netherlands, Luxembourg and Britain all carry the AAA rating.