AMRAE's objective for 2015 is to build its French-speaking risk management group following the success of its conference in Morocco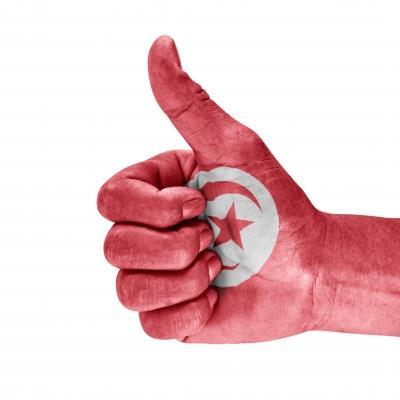 AMRAE will continue to develop its newly launched Francophone Club Risk management, after the initiative's first conference held in North Africa was a "huge success".
The conference, held in Casablanca, Morocco last November and which attracted more than 100 senior risk managers, is a sign that there is a "real appetite" for such an initiative in French-speaking countries across Africa and other parts of the world, according to Gilbert Canameras, AMRAE president.
Canameras said: "We launched our first conference in Morocco in November, and it was a huge success. The conference attracted more than 100 French-speaking risk managers, demonstrating that there is a real appetite to develop risk management in French-speaking countries where risk management is not very mature."
Canameras continued: "The success of francophone's first ever conference in Morocco gives a clear sign that we must proceed with building the club. We plan on setting up smaller, supporting groups so that we can strengthen our offering and provide the right level of support to francophone countries."
The conference also marked the launch of training programme ARM54.The educational programme is delivered by the association's education unit Amrae Formation and its Moroccan partner ACF, and will be offered to all Francophone Club members.
Canameras said that following the success of the club's first ever conference, the association's focus for 2015 will be to build the Francophone Club Risk management.
Delegates at yesterday's convention de la Francophonie were given a detailed outline of how l'Amrae is working with the Organisation International Francophonie to develop the club, as well as progress so far and its goals and objectives.
Francophone Club Risk management was formally launched last year during Rencontres AMRAE 2014 in Deauville.
The club was set up to carry out three main objectives:
Strengthen the risk management culture in Francophone countries;
Provide education and support the development of risk manager skills;
Share risk management practices and identify areas of common interest.
He said the club was important for a number of reasons: "There is a growing risk management community in a number of French-speaking countries across Africa and other parts of the world.
"Risk management practices in these countries are in their infancy and we at l'Amrae feel could really help develop the profession in these countries.
"There are many similarities between France and these French-speaking countries such as culture, history, not least language. This means we can really support these countries to build up their risk management practices."
He added: "The club is managed by the professionals who understand risk best – risk managers."
Principally, AMRAE will help French-speaking countries improve their risk management knowledge by hosting conferences and delivering the ARM54 programme online.
So far, two conferences are planned for this year and they will be Tunisia and the Ivory Coast.
Canameras said: "We are going to support risk management in French-speaking countries by organising a number conferences that will look in great detail at best practices in risk management, mitigation and prevention techniques and and latest risk trends.
"Although the events will primarily target risk managers, they will be open to the wider industry, insurers and brokers for instance, as these professionals will also be able to offer knowledge and expertise.
"Secondly we are also going to offer structured training through the Associate in Risk Management programme. Some of this training will be conducted as part of our Massive Open Online Course (MOOC) programme."