Frank O'Neill is currently chief executive of Middle East & Africa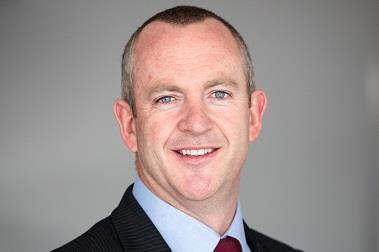 Frank O'Neill has been appointed CEO of Swiss Re's UK and Ireland business with effect of 1 February 2016.
O'Neill has been the reinsurer's CEO for the Middle East and Africa for the past three years and his extensive prior experience includes leading businesses in Asia, the US and Switzerland during his 18-year career at Swiss Re.
Jean-Jacques Henchoz, CEO reinsurance EMEA at Swiss Re, said, "We are delighted that Frank will be leading our UK & Ireland business. It is a market that is undergoing tremendous change and new opportunities are emerging all the time for industry participants. As our largest European market we want the UK to continue to be led by a high-calibre leader to carry on the great work done over the last five years by Russell Higginbotham."
O'Neill joined Swiss Re as a life and health underwriter in 1998 in London and after working in a strategy role in Zurich was appointed head of life and health South-East Asia in 2006. He then moved in 2008 to be global client executive in the US, followed by his current role as CEO for Middle East & Africa in January 2013.