Interview with Tania Bensoussan-Arthur, underwriting manager, specialty for France at XL Catlin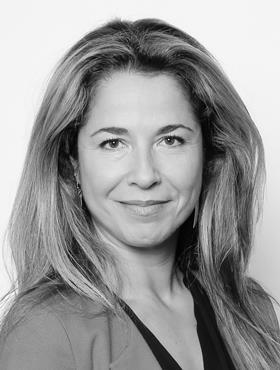 What are the insurance-buying trends among France-based buyers of marine, energy, K&R, etc, covers, respectively?
In the business lines I am responsible for in France –Marine, Kidnap, Ransom & Extortion and Fine Art & Specie– and generally speaking, risk managers are looking to be better supported, beyond the capacity that insurers are providing.
The French Marine market is a mature and crowded one. The players that are standing out are those able to support clients by offering additional services and a more holistic approach. For instance, at XL Catlin, we offer our Marine clients risk engineering services, provided by a dedicated team of engineers. Their expertise and recommendations have enabled some of our clients to significantly lower their loss ratio.
When it comes to K&R, the French market is still relatively young and insurers can still make a difference on the coverage itself. Risk managers increasingly expect access to crisis management services, to help them be prepared for and to respond to an event. Our policy includes access to the crisis management and training services of our partner S-RM.
In Fine Art & Specie, our corporate clients are looking to optimise their coverages. For instance, a company with a collection of art, a wine cellar and archives of rare or valuable materials, may look for a single solution to cover all of their collections. Similarly, a corporate foundation with a collection split between several offices, in different countries, may seek to cover its artwork using a global programme. Few players are capable of providing those solutions.
Are there any areas where you think the market is not meeting the needs of risk managers and could do better?
In Specialty, risk managers seek, increasingly, to insure their business' risks locally and to do so using wordings designed for the French market. We believe that it's our responsibility to help risk managers get the right coverage in place to cover their broad risk needs locally, and that is why we have, for instance, launched K&R in France at the end of last year, and have recently launched Political Risk, which will both be underwritten out of Paris.
Which countries and sectors are seeing spikes in demand for products such as marine, energy, K&R, political risk/violence?
In the French market, across our business lines, we find that a common theme is our clients' need for international solutions. Most of our clients are either already truly global or growing internationally at a steady pace and they need efficient solutions to cover their risks outside of France. Global Programmes accounts for 50% of our business in France and we're seeing growth, for instance, in Fine Art & Specie. We're one of the only global players able to cover private and corporate collections through global programmes, and since receiving our Monaco license last year, we're seeing significant growth in that market.
How are developments in automation, AI, machine learning, predictive analytics changing the market, in some lines more than others?
AI could really be a game-changer for our industry. We are working on a number of initiatives in this field –including a partnership with UK AI start-up Cytora– and are seeing the potential for that technology. It could impact the way we view, select and underwrite risk. AI can provide insights which could make a real difference in lines where we have a limited claims history. That being said, we are also exploring emerging technologies, namely Blockchain and IoT, in more traditional lines, such as Marine. In 2017, we partnered with EY and Maersk to launch the first marine Blockchain platform.