With use cases encompassing natural perils, BI and property damage, parametric insurance is no longer a niche play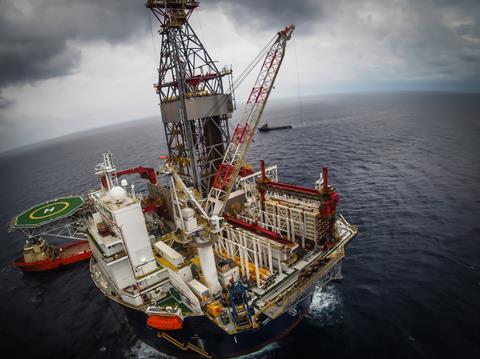 Parametric insurance is nothing new. But the products first dreamt up 200 years ago are an entirely different beast to the sophisticated, data-driven, bespoke offerings available now.
Sitting alongside traditional products, parametric risk transfer solutions allow corporates to access cover for defined risks, with the benefit of instant payouts made upon pre-agreed triggers.
The global parametric industry generated $11.7 billion in 2021, with expectations this could rise to $29.3 billion by 2031 given significant and growing demand. As of August 2022 Swiss Re Corporate Solutions had seen an increase in parametric product sales of over 40% year-on-year.
"The parametric market is growing on a daily basis and it's bigger than anyone expects," says Jan Bachmann, Head Innovative Risk Solutions, EMEA, Swiss Re Corporate Solutions. "It makes traditional insurance more efficient."
From car dealers to offshore platforms
Nowadays, parametric insurance is being used for everything: whether coverage for waterfront hotels in the hurricane-prone Caribbean, offshore platforms in the Gulf of Mexico, or hedging lower retail revenue after major earthquakes.
Solutions have been structured to protect public sector assets from storm damage, car dealers from large hail events, and even to bolster benefit programmes so companies can assist employees and their families following disruptive natural catastrophes.
Since the pandemic, business interruption cover has begun to receive more interest. In just the last 12 months, the use cases for parametric insurance has grown substantially.
There are also potential solutions for risks that can no longer be covered on the traditional insurance market, where parametric products can offer alternatives and workarounds.
An example of this is cover for overhead wire damage (T&D lines). Companies were struggling to find an insurer to underwrite the risk because of the high frequency with which this can happen.
A root cause of much of the damage is wind, enabling Swiss Re to design a bespoke product based on wind thresholds and recurrence periods.
While parametric products are currently the preserve of sophisticated corporates, in the future the barriers to entry will get much lower, with solutions for homeowner likely to be available for instance. Semi-automatic products could make a basic offering a lot more scalable.
How data is powering the evolution
Earthquakes, hurricanes and other natural catastrophes are comparatively easy to create parametric products for, because there is a lot of historical data, including seismic measurements, wind speed information and storm tracks for instance.
Until recently, hydrological events were more difficult to insure via parametrics, due to their transitory nature. But this is beginning to change thanks to new sources of hazard insight, such as earth observation data.
Usually, parametric insurance is linked to data provided by a proven, independent third party, such as the US Geological Survey or the US National Hurricane Center. This allows insurers to establish some baseline 'norms', and use these to set up parameters that, when breached, will trigger payment.
We also need parameters or indexes for the client's business, too – which is how we gauge how they might be suffering above or below a certain level.
There are surprisingly few constraints when it comes to how we measure an event. Phone signal data can be used as a proxy for footfall data, for example, which is one way of gauging business interruption for retail businesses.
There is no doubt parametric insurance is expanding the bounds of insurability. It is continuing to evolve as our data sources expand and become increasingly accurate.
And it is no longer an outside product limited to sophisticated clients. As the risk landscape evolves, it will become a key tool to allow businesses to respond.
Jan Bachmann, Head Innovative Risk Solutions, EMEA, Swiss Re Corporate Solutions