The colossal imbalance between global hunger and food waste must be addressed. But opinions vary on the controversial measures that could feed the world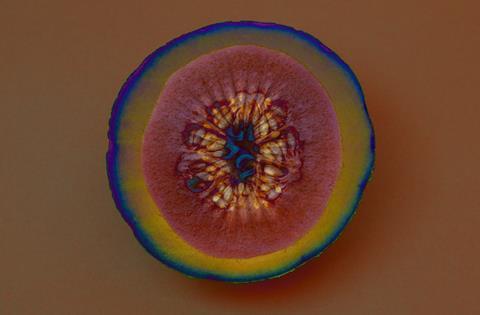 Today, around one in nine people is considered undernourished. Yet a billion tons of food goes to waste each year – food that is valued at almost $1 trillion per year.
"This waste can be due to overproduction, food that is past an expiration date, product recalls or food that was never consumed," explains Swiss Re Corporate Solutions' Lisa Tischendorf, senior risk engineer with a focus on the food and beverage industry.
"To tackle these imbalances, countries, cities and food companies associated with the highest levels of wasted food need to set specific, measurable targets for reducing these levels and move forward with clearly defined implementation plans."
Tischendorf says those groups also need to come up with ways to repurpose any overstock, either by donating to impoverished parts of the world or selling it for industrial use or animal feed.
"Investments also need to be made in infrastructure and technological advancement in developing countries to help the smaller farmers get food to market more quickly."
But risk management expert Hans Læssøe doesn't expect to see a flurry of firms investing in solutions to address the imbalance just yet.
Must we hit max capacity?
"Only a few companies will allocate money to this, as the potential profits are uncertain and probably limited," says Læssøe, the former risk manager for Lego Group, who is now principal consultant at AKTUS.
He reckons it may have to get worse before it gets better. "If, or when, the food shortage becomes worse, the stakes are increased, and more companies will allocate resources to come up with solutions knowing there is a market for the end products," he explains.
But that time could come sooner than we expect. In the next 30 years, the global population is expected by some to have swelled to nine billion, an increase of almost 20 percent on today's figure.
This is going to require farmers to be a lot more productive. But following a backlash against genetically modified crops, that has become more challenging.
Genetically modified push-back
"Many of the tools used in genetic engineering can be applied to organic farming, such as reducing the use of pesticides and raising healthier crops that are resistant to disease," Tischendorf says.
But, she adds: "Many genetically modified (GM) crops under development have traits that organic farmers would welcome if not for the concerns surrounding GM. Further definitive studies around GM and a change in public perception are needed before the two communities can work together.
"The long-term challenge with organic farming is that production cost is high, leading to higher prices to the consumer, and crop yields are low."
Many of the tools used in genetic engineering can be applied to organic farming, such as reducing the use of pesticides and raising healthier crops that are resistant to disease
But Læssøe believes that GM foods provide "too little, too late", in terms of benefit. They are too "politically controversial" to boot, he adds.
"I really don't believe in it as a global mass market or solution to the food shortage problem," he says. "This significant change in feeding the world will come from a more equal distribution."
Going small to feed big
Læssøe thinks the future lies in so-called refined foods, where all the nutrients people need can be packed into a single granola bar, eaten three times a day.
This, he says, would save the time preparing, eating and washing up. It could also help developed economies reduce overconsumption because excess stocks could be passed on to middle- and lower-income countries – the food could last for weeks, months or even years. "There will be no waste," Læssøe says.
For some, however, the idea of replacing a full meal with a granola bar is far from palatable.