Digital supply chains may promise much sought-after transparency, but they could bring more unknowns as they raise questions about data security and compliance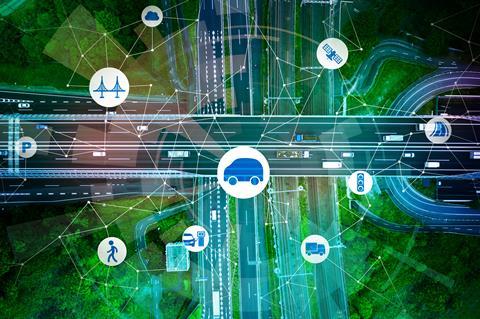 The transformation from physical supply chains to digital supply networks (DSNs) is under way. Increasingly, the IT systems of manufacturing organisations and their supply chains are being integrated, allowing the straight through-flow of information, finance and supply chain processes. This offers new insights, transparency and understanding into supply chains, ultimately giving companies more control over risks.
Using data and advanced analytics, supply chain managers are able to spot potential bottlenecks and vulnerabilities in a DSN well before it becomes a big issue.
"We expect to see more and more systems using technologies such as AI and machine learning," says Alexander Weise, senior risk engineer, cyber risk engineering services, at Swiss Re Corporate Solutions. "They will be able to predict problems in the future much earlier and can automatically perform changes in the supply chain to circumvent problems that might be upcoming."
No surprises?
But it is early days in the transformation to DSNs, explains Weise; a continuous process rather than a big bang transition.
"Ultimately it will make the whole supply chain more agile and robust. There will be fewer surprises at the end of the supply chain. There are so many variables the technology can keep on top of: inventory shortages or overages, ad-hoc modifications to orders, identifying resources that aren't available anymore, etc. If you manage to eliminate as many of those surprises as possible, the supply chain becomes more efficient and flexible."
Downsides to more data
However, just as some of the more traditional risks associated with supply chain management are mitigated by the transition, other new risks emerge. The proliferation of data and sharing of data across borders are potential minefields for digital supply networks, says Weise. Furthermore, as the price of sensors comes down and the Internet of Things (IoT) becomes widespread across factories, warehouses and the logistics chain, the amount of data explodes, and with that, the requirements on availability, integrity and also confidentiality will heavily increase.
Advanced technologies will be able to predict problems in the future much earlier and can automatically perform changes in the supply chain to circumvent problems that might be upcoming
"There is a huge amount of data within supply chains and this comes with risks or questions, such as: who is the owner and can it be shared with third parties?" he says. "One benefit of DSNs is it gets much easier for companies to do business with companies from abroad. But there are so many new regulations coming up, it's harder to have an insight into all the suppliers you work with."
Losses fewer but bigger?
While the frequency of losses is expected to go down when supply chains become more integrated and digital, by offering greater transparency into potential bottlenecks and other issues, severity could increase. With the widespread integration of IT systems, there is a need for a robust approach to cyber security. Even then, there is potential for systemic risk. The outage of a major cloud supplier, for instance, could impact numerous supply chains at the same time.
"Companies need a holistic view on that," says Weise. "They need to understand every part of their supply chain and not rely just on their partners. That's a huge mistake, not only in the area of cyber security but also in terms of everything related to the supply chain.Only if you can understand the whole supply network, you can implement adequate controls and manage corresponding risks."
Really understand the risks
"It's important to provide the right risk transfer solutions for emerging risks, for the old risks, and to be a risk partner," Weise continues. "Digital supply networks are exposed to manifold risks from several lines of business, like property or cyber, so it's important for an insurer to understand the risk and provide a good solution. At Swiss Re Corporate Solutions, we have our risk engineers who enter into a dialogue with our customers early on– to increase knowledge, support a holistic perspective around risks foster better understanding."