In construction, claims can be both highly complex and contentious. In such situations, brokers are worth their weight in gold, both to the insurer and the risk manager, says Jonathan Sargent, head of wholesale property & casualty claims EMEA, Swiss Re Corporate Solutions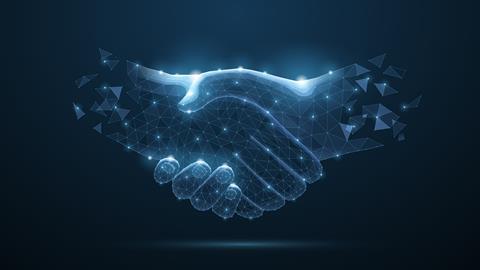 Through difficult claims, which occur frequently in the construction space, brokers can help both sides to see the light. From a client's perspective, they will present the insurer with the strongest possible claim and, frankly, that makes my life easier because my job is to make sure clients can get paid.
A good broker will tend to steer their client away from some of the bad points they might be tempted to make when making a claim. But they will also try to moderate the message a little bit from the insurer's side, in terms of explaining to the client what is being said and why.
That may include, for example, explaining what the insurer is saying about quantum or valuation – but it also extends to breaking down exactly how the carrier calculates those figures, things that the insurers' claims experts have not always done as well as perhaps they should.
A lot of clients are tempted to buy cover directly from their insurer. And in many situations, that's the right thing to do. But if you're a business with complex exposures, you need a broker.
Don't cut the middle man
While a lot of what we call "high-volume, low-value" claims processes require a very light human touch or can even be digitised completely, there is a growing class of big ticket claims that are growing increasingly complex.
At that higher end, the bespoke role played by a broker has probably never been more valuable than it is today.
A good broker will tend to steer their client away from some of the bad points they might be tempted to make when making a claim
Not least because, on those big ticket risks, there's almost always more than one insurer. And a large part of what the broker does is to push the parties together and ensure there is a regular dialogue.
There should be regular communication and a clear timeline of what will happen and when. A good broker will make sure that happens, and when it does, that talks stay on track.
They keep you talking
In 99% of cases, contentions and difficulties can be resolved by talking and brokers are well placed to lead that conversation because they have a relationship with both sides. And they use that position to encourage one side to give something up to get what they want from the other.
But when they can't leverage that relationship, that's when a good broker really comes into their own. They need to know the wordings backwards and forwards because there is very little judicial precedent in the construction space – so they need to know how the policy will be interpreted.
For that reason, it often helps if they have been on the insurer's side of the fence themselves during their careers.
Why is construction different?
Experience is particularly important in the construction sector, which is very claims savvy. And that is because the companies are used to bringing claims, if not against their insurers then against other contractors or equipment providers.
So they are very used to the process of bringing a claim and what it entails, from advocating their position to gathering evidence, where necessary.
As a result of that, they are also very comfortable with the concept of a negotiated settlement, which brokers in other sectors may find unusual.