Nina Arquint, CEO EMEA at Swiss Re Corporate Solutions, explores why data could be both an obstacle and a gamechanger for risk managers dealing with climate-related risk
Ask any risk manager what's keeping them up at night, and climate change will likely be near the top of the list. Mandatory climate-related disclosures – such as those required under the EU Taxonomy – are already a reality in many countries and reporting requirements are only growing more complex.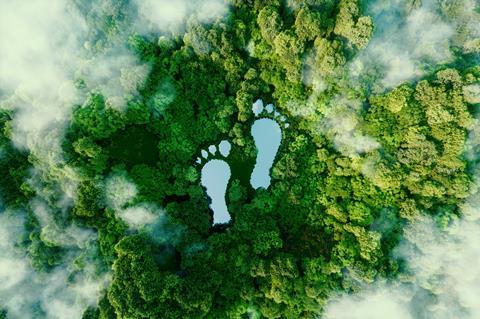 Arquint says: "Governments concerned about the immediate and long-term consequences of climate change, especially when committed to the Paris Agreement, are demanding increased transparency and accountability from their corporate citizens."
Consequently, risk managers are laser-focused on tackling exposures to the complex risks that accompany a warming planet. There are multiple threats to consider, from physical risks, such as more frequent and intense weather events, to transition risks such as a higher cost of doing business as the economy shifts to net zero.
All these need to be analysed, documented, and reported. But even the reporting process carries risks for the organisations, from the regulatory risk of non-compliance to reputational risks for companies that are not seen to be transitioning fast enough.
The need for accurate data
To meet the growing reporting requirements, organisations need a granular understanding of the threats faced as well as a thorough understanding of how the business is planning to meet net-zero targets.
Arquint says: "Climate risk assessment is the natural starting point. It helps risk managers to quantify the real impact of climate change on their physical portfolios – now and in the future. Not only will this inform strategic planning, it also helps risk managers meet reporting requirements.
"As these requirements increase across multiple jurisdictions, risk managers need to gather data from across the business into one place. Only by doing this can they carry out qualitative and quantitative analyses - a crucial first step towards efficient reporting."
Sharing analytical data models with corporates for better scenario planning
To help risk managers achieve their climate related reporting responsibilities, Swiss Re Corporate Solutions is making its analytical data models available to corporates.
The Risk Data & Services allows risk managers to run risk scenarios on their key assets to better understand their vulnerabilities to climate change. This in turn provides much-needed insights for risk reporting.
Risk professionals can even create a digital twin of sites that can be stress-tested against a pre-selected series of events, from fierce storms to earthquakes. This provides companies with actionable risk insights to manage the threats and better prepare for the future.
Arquint concludes: "In addition to providing risk managers with greater visibility of their present and future risk exposures, including throughout the supply chain, our Risk Data & Services platform allows them to efficiently integrate climate-related data insights into their regulatory reporting. This means that they can better meet new and upcoming sustainability disclosures such as those linked to the EU Taxonomy and TCFD."
Calling all risk managers!

Is climate change on your risk radar as a physical risk, transition risk or in some other form? How prepared is your organisation for the transition to net-zero? How engaged are your board and executive management with these issues?

StrategicRISK's annual climate survey tracks how risk managers are thinking about and dealing with climate risks. We want you to tell us how you are mitigating the threats and capitalising on the opportunities created by the race to net-zero.

Please take part in our quick survey. All will be anonymised and the results will appear in this year's annual special climate change report in the Q3 edition of StrategicRISK, as well as being published on our website.

https://www.surveymonkey.co.uk/r/3FZBYRD