How the ability to unlock insights through data has changed significantly in recent years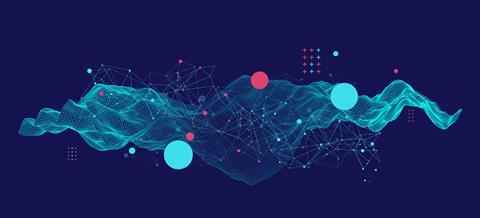 Data can increasingly be used to help organisations make informed decisions and predict risks.
This is according to Jonathan Rake, Swiss Re Corporate Solutions' Asia Pacific CEO, who was speaking on the second day of PARIMA's Resilience Week 2021.
Once a "data rich, but tech poor" industry, the risk and insurance sector had a big opportunity to enhance risk insights and improve risk mitigation over the past two years, he said.
Rake acknowledged that the wealth of data could create challenges for some companies, with insights from a range of different sources.
"The IDC predicted that the creation of the world's data would grow by roughly five times in the next five years," he said. "That's pretty staggering."
While the volume of data could be "overwhelming", Rake said, "having access to data and risk insights brings you to the starting point of business resilience".
Time to focus on real-time data
"Having ready access is good. But in today's digital age, data that is readily available, in real-time, allows you to react immediately and gives you a competitive advantage."
According to Rake, the ability to access various risk-relevant data on a single platform, and to analyse risk exposures accordingly, is "equally important". Companies need to employ a data strategy that aligned with their business strategy.
"And this really does need a commitment from the top, but also a willingness to invest in data capabilities and to foster innovation and solutions at the backend of the data and insights," he said. "Companies must also understand the data available to them in-house and the value they can extract from that."
"I believe that the long-term sustainability and resilience in the industry will be heavily influenced by one's ability to manage risk holistically, and also underpinned by a strong data foundation and data strategy," Rake added.
The new gold
Fellow speaker Annacel Natividad, chief finance officer for Pilmico Foods Corporation and risk management head at Aboitiz Food Group, agreed with Rake that "data is the new gold" and that big data could help to build resilience.
"How can we use leverage and maximise this as risk managers, and improve the way we do things? With the use of data. It's about achieving a sustainable business. So, how we manage our risk, how we deal with our customers, and optimise operational efficiencies. Yes, we can do this with all the numerous data that we have."
Veng Hoong Loh, digital propositions lead for Swiss Re Corporate Solutions, said advances in technology had "changed the picture", but added, "there's a lot more that we can do today."
He said a clear data strategy could make corporates more resilient.
"Resilience means to be able to rise quickly following setbacks, and the agility to pivot based on new emerging risks and opportunities. Companies need to have a holistic understanding of their business, both the underlying exposure profile and the impact.
"Having a clear data strategy and governance structure lays the foundation to establish a single version of the truth, which I believe is the foundation to building resilience with data."
Jonathan Rake is CEO Asia Pacific, Swiss Re Corporate Solutions.