With the hydrogen economy poised for take-off, the insurance industry has a crucial role in supporting its end-to-end growth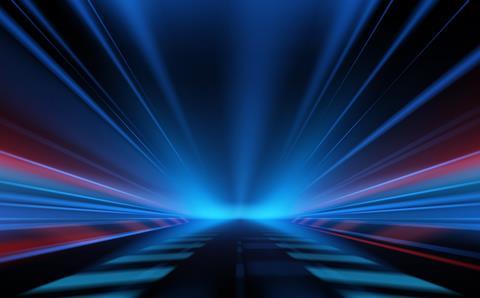 Green hydrogen is expected to become an essential component of a carbon-free future, with anticipated production and repurposing of existing fossil fuel infrastructure to transmit, store and distribute hydrogen.
There are numerous drivers. These include CO2 commitments under the Paris Agreement, the anticipated take-off of new carbon trading markets and an increasingly volatile geopolitical risk landscape (with governments around the world upping their pledges to facilitate the transition to renewable sources of energy, including hydrogen).
Given the speed of change, it is difficult to forecast just how much expansion to anticipate in the short term.
Longer-term, the International Energy Agency (IEA) expects global demand for hydrogen to reach around 250 million tonnes (Mt) per annum by 2050, up from 90Mt today (representing around 20-25% of the total renewable energy sector).
And near-term, total hydrogen demand from industry is expected to expand 44% by 2030, with low-carbon hydrogen becoming increasingly important (amounting to 21 Mt in 2030), under a Net Zero by 2050 scenario.
Swiss Re Institute estimates this could make hydrogen a $600 to $800 billion industry in terms of annual revenues by 2050, but only if governments meet their pledges.
De-risking the hydrogen economy
A recent report on de-risking the hydrogen economy highlights that the insurance industry will play a key role in the transition, explains Massimo Giachino, Manager Risk Engineering OPC at Swiss Re Corporate Solutions.
This requires a deeper understanding of all risks along the hydrogen chain, not only production, but also transportation, storage and distribution.
"It's not about one single point of production or property damage risks. It involves the supply chain, business continuity aspects and the ability to identify potential bottlenecks," he says.
The repurposing of existing infrastructure to transmit, store and distribute hydrogen is still being tested, with associated risks carefully assessed and monitored.
"It's not just about who produced the hydrogen but also about the final user," explains Giachino. "They need to readjust themselves. Traditional natural gas-operated turbines will need to be repurposed for hydrogen use, for instance, before they can generate electricity."
"Some of our clients are pioneers on the hydrogen journey and are seeking to understand more about how we view the risks," says Jeroen Wuerding, Benelux & Nordics, Swiss Re Corporate Solutions.
"We also have clients, especially in the Nordics and the Nertherlands, that have already set out on this journey and want to understand how we can help in terms of insurance products."
Preventing BI losses
Specifically, hydrogen has unique properties that cause permeation and embrittlement, resulting in leakages that can trigger fires and explosions. The severity of damage caused by accidents largely depends on the type of materials used to store and transport hydrogen.
In the short-term, standard engineering insurance policies should cover the exposures inherent in the construction phase of hydrogen production facilities.
In the medium to long-term, business interruption covers could gain importance as hydrogen becomes more embedded in the global economy.
With respect to potential unknowns, the expansion of the hydrogen economy could also give rise to new exposures in general third-party and product liability, employer's liability, professional liability and environmental liability.
Turning these risk pools into opportunities requires deeper understanding of all parts of the hydrogen value chain.
Poised for take-off
Currently, the race is on between first movers to see which will build the world's largest electrolyser.
Energy hubs in parts of EMEA and the Gulf of Mexico - where there is existing infrastructure - have an obvious advantage and where Swiss Re Corporate Solutions experts expect to see production ramp up initially.
"Only when green hydrogen production reaches a competitive cost of production will we see a big boom," he says. "There are a lot of research and development activities and we're seeing some prototypical applications, but it has not yet taken off."
"The momentum is very important and, as insurers, we need to be ready."