When it comes to complexity of the supply chain, the car industry is in a league of its own. While Insurers can still do more to mitigate weak spots, the industry faces a rising protection gap, says Swiss Re Corporate Solutions' Philip Brandl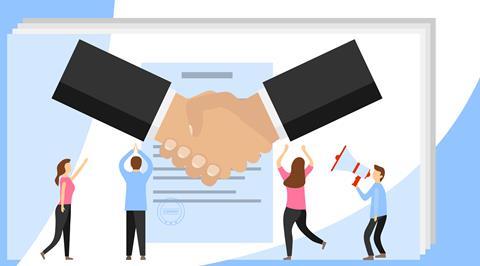 Constant price pressure and leaner production steps have increased the supply chain's vulnerability. A series of near-misses and one major loss in 2017 have resulted in huge pressure on the available insurance capacity, while the industry's protection need is further increasing.
Almost 100 million cars and trucks were produced last year worldwide. Each one of those vehicles contains tens of thousands of parts that are individually manufactured at factories across the world and shipped to production plants, many of which have thousands of employees working around the clock. The industry is facing additional challenges by e-mobility and autonomous driving and is spending unprecedented amounts for research and development.
We will only succeed in closing this protection gap if we truly establish trust and exchange relevant data revealing a supply chain's resilience towards unforeseen events.
When to apply the brakes
But it's not just the complexity of the sector that makes it so impressive. The sums at stake are huge. Recalls in the US cost more than $20 billion in 2016 alone, meanwhile the bill for shutting down a final assembly line can result in an insured loss as high as $10,000… a minute.
But how is it possible to insure a sector as sprawling and complex as the automotive industry? The clear focus is the vulnerability and the resilience of the supply chain. We look at what events could disrupt the supply chain and try to help our customers quantify the impact, put measures in place to reduce and mitigate that risk. Traditional insurance solutions include property and business interruption, casualty, transport and engineering solutions. New innovative risk solutions include parametric and non-physical damage business interruption losses.
Getting to know you
But there is much more we could do. We should be putting more capital at risk to insure longer disruptions to production lines. However, to do that we need reliable data. The automotive industry has demonstrated its robustness to cope with large scale events such as the Thailand flood or the Tohoku earthquake but also its vulnerability to single events as local as an explosion in one building or the flood of one medium-sized supplier location.
This uncertainty calls for a new approach: a closer collaboration between the industry and the insurance sector, agreeing on relevant data, confidentiality frameworks and jointly quantifying the resilience of a supply chain. To ask those questions requires a level of trust, and that trust is not built overnight. It takes years.
For more than 150 years, the Swiss Re group has been working to build trusting relationships with its clients because we know the value of that strategic partnership.
We are also using innovative technology solutions such as drones to assess flood risks at our insureds' or a supplier's location.
Philip Brandl is manager of risk engineering services EMEA at Swiss Re Corporate Solutions