The challenges faced by typical buyers of international programmes are by no means new. Technology is finally starting to solve some of these problems
The challenges faced by typical buyers of international programmes are by no means new. Complicated placement, contract certainty and issues with data consistency have plagued insureds for some time, but Marc Werder, Head of the International Programme Platform Incubator at Swiss Re Corporate Solutions, observes that the use of technology is finally starting to solve some of these problems and is opening up the market for new customers.
He explains: "Traditionally, administering international programmes meant sharing large amounts of unstructured data between all the parties involved. Often this is in the absence of clear roles or fully agreed processes and also without any real data standards - which leads to the poor customer service that exists in this space."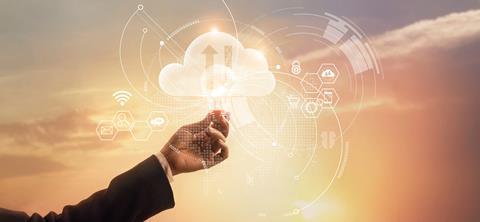 "What is new however is that risk managers really expect the industry to up its game. We're still running quite manual and error-prone processes and therefore creating unnecessary operational cost. Given the budget pressures there is a clear need for brokers and carriers to provide better service at lower costs. And I am sure technology will play a key role in that journey."
A growing need for platforms
Werder believes that sophisticated platforms go a long way towards solving many of the issues customers are facing, particularly when it comes to data exchange. There are two main areas where platforms can help. The first is in the handling of exposure data and the second lies in the structured capturing of policy details. Handling both points on a platform reduces friction and increases contract certainty.
He says: "Open platforms solve many problems in a simple way, purely by getting everybody that is working in a process and value chain to operate on the same data. Today many of the issues we are seeing come from the fact that we still share data over email and attachments rather than leveraging integrated IT systems. By putting everyone on one platform, you automatically take away the risk that people are working on different versions of data."
"Similarly, such a platform helps ensure alignment of the local policies in the programme structure. If we have the instruction process in the platform and everybody can transparently see the policy, you take out 90 percent of the potential errors up front."
Technologies of the future
Werder argues that because so few carriers are using open technology platforms the industry is being forced to use other modern technological solutions – such as AI and natural language processing – as a costly sticking plaster.
Instead of increasing automation and lowering costs, these innovations are being focused on finding and correcting those 90 per cent of errors that would be eliminated altogether if carriers and brokers were making use of the proper tools.
He explains: "In the absence of integrated platforms these technologies are used to check the content of local policies, for gaps and errors. A problem that would not need to exist in the first place if instructions were precise and transparent to all parties. AI and machine learning do have a role to play, but I think that these types of technology should be deployed earlier on in the process to create additional value for example in underwriting and risk assessment"
A data-driven approach
Big data is one technological trend that Werder does think is of growing importance for international programme carriers and their customers. He says that as more businesses structure their data, the potential for harnessing additional insights through the data could be huge.
He explains: "If you start to aggregate data on exposures, the coverage provided, and the claims activity you open up the doors to much more meaningful analytics. The data can then work for the customers' benefit in understanding how well the cover purchased matched the exposure and actually reflects the total cost of the risk."
A word of caution
One warning that Werder does raise about the use of platforms is the importance of making sure that they are open. He argues that the data benefits can only truly be realised if everyone is singing from the same song sheet. The alternative is that everyone has their own tools – but none of them work with each other.
He concludes: "If we have more and more brokers and carriers that use systems that are truly fit for purpose, and reflect the data that describes an international programme, we can start to exchange data between different market participants. "There is no benefit in everyone building their own versions of what is ultimately the same functionality, to then only face the downside that these tools are not fully compatible. Whereas having aligned platforms, enabling connectivity between participating entities, will significantly contribute towards reduced cost and providing a better service."
With Swiss Re Corporate Solutions' International Programme Administration Platform (IPA), the insurer is actively providing an open market platform that aims to increase the connectivity between market participants and advances the experience of corporate risk managers.
If you are interested in finding out more, visit Swiss Re Corporate Solutions' International Programmes webpage.