Finding the right carrier and ensuring cover correctly placed is presenting new challenges for firms and the brokers who serve them.
Businesses are increasingly recognising the value of international programmes with more seeking the convenience, cost savings and consistency that they can bring.
At the same time, finding the right carrier and ensuring cover correctly placed is presenting new challenges for firms and the brokers who serve them.
Compliance is king
While there are myriad considerations for any organisation that wants to implement a global programme, the chief consideration needs to be compliance, says Pedro Moura Ferreira, an experienced broker with 25 years in the market and actually the Business & Placement Director at Brokerslink.
He explains: "There are many issues to take care of and that's why it's very important indeed to talk with the client. We need to understand what are their needs, exposures, expectations and, then, we can do what we have to do in terms of risk assessment and risk management to build an appropriate framework.
"Obviously, compliance issues for clients are always something very sensitive, complex and that creates enormous discomfort, often because they result in risk exposures that until now were completely unknown.
Working in line with the good local practices, complying with all laws and regulations in each country, means that the insurance programme will always answer accordingly to the required needs and expectations.
A well thought through and structured international programme helps to ensure greater consistency and continuity, improves service delivery, contributes to transparency, reduces volatility and helps to avoid duplication or failure in coverage."
He argues that an insurance carrier with a good global network is critical to get this compliance right, and to help decide where specific local policy changes are required or when organising important coverages according to a master programme.
A technology-driven approach
Technology is critical, argues Moura Ferreira, for getting the most out of an international programme. In fact, he says that companies should not even consider a carrier that doesn't offer a global administration platform.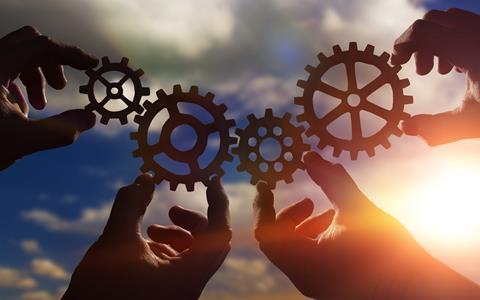 He explains: "This is one of the prerequisites that we always look for in a carrier. Why? Because this platform can aggregate and consolidate all types of information, not only about policies, premiums, deductibles and coverages, but it will be an excellent vehicle in terms of risk assessment and management, since it will help immensely in the reorganisation of all this important information: the visibility of the entire process of implementing and building the solution; accurate budget information in terms of costs and complements; claims management control; etc.
The platform will also allow ensuring that tasks are completed at the right time, thus increasing productivity and efficiency by reducing the need to search for various information that is often dispersed across different storage locations.
"So for me, it's crucial that the insurer can offer - not only to the brokers, but also to the clients - a platform that shows the big picture of their worldwide exposure with the possibility to fine tune and show the local exposure that they have in each country."
A consistent approach
Another critical factor when choosing a global programme is to ensure consistency between master policies and local policies. This helps making sure that organisations get all the benefits of an international approach, whilst also conforming locally.
Where needed, the master policy can go above in terms of limits or scope of coverage to deal with any kinds of situation that are not locally covered. At the same time, stronger local policies can be used where necessary to deal with countries that perhaps have more stringent regulations.
Moura Ferreira says: "It's very important to choose the right carrier because then an international programme helps to ensure greater consistency and continuity. If it works you can improve the service delivery, it contributes to transparency and of course reduces the volatility.
"Getting the benefits of consistency means that when organising important coverage there needs to be really accurate wording between the master policy and the local policies, as this means programmes will be both well-managed and offer the best opportunities for clients.
One size doesn't fit all
While consistency is important, and most businesses will be looking for similar elements in a global programme, that doesn't mean that one size fits all.
Rather, flexibility is key element that should be high up priority list when a business is choosing an international insurance partner.
Moura Ferreira concludes: "Many times when we talk with the carrier, they've already got some standard solutions. However oftentimes these off the shelf products are not the best solution for the client.
"That's why we need to find carriers that can build a partnership with us, being flexible enough and of course having capacity to subscribe the risks, but also creating a tailor-made solution that answers completely to the client needs and exposures."