The COVID-crisis is the latest incident to draw attention to supply chain vulnerabilities. The lessons are clear but how quickly will they be forgotten? asks Martin Schürz.
The global pandemic once again highlighted issues surrounding supply chain risk, with the early days of lockdown in China causing significant disruption to the flow of goods and services globally. As noted by the World Economic Forum, the impact of China's lockdown and its reputation as the factory of the world has been called into question.
"When Chinese factories closed, manufacturers struggled to pivot due to a lack of flexibility in their supplier base. One likely consequence is that global firms will diversify their supply chains in the future, instead of relying only on China."
While there is a lot of talk about the shift to other manufacturing hubs and the potential move towards near/onshoring, as we have seen many times in the past with other disruptive events, memories are short and cost always plays a significant role.
The complexity and vulnerabilities inherent in global supply chains is unlikely to diminish any time soon, and some of the best lessons to have come out of the crisis are the need for better contingency planning and scenario analysis. This is where insurance companies and risk engineering advisors provide a valuable service.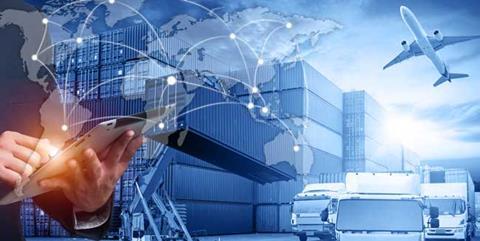 Benchmarking best practice
Our advantage is the ability to see what best practice looks like in numerous different industries and different supply chains – with the experience and data collected over the past 150 years in the market. This allows us to benchmark how our clients approach supply chain risk management, to assess their relative strengths and weaknesses so we can offer advice on how they can become more resilient.
Every organisation has to walk a balance between immediate operational cost savings and investing in supply chain resilience. Getting the balance wrong is a risky game that could ultimately put you out of business.
From highly-regulated sectors, such as financial services and pharmaceuticals, to automotive and electronics, where the supply chains are potentially so complex and broad that it can be a challenge to see past the first tier and impossible to map the third tier, where the number exponentially increases. We see what contingency plans work and how important it is to maintain them.
Take the example of the 2011 Tohoku earthquake. In the aftermath, a component parts supplier for automotive GPS systems was disrupted. In this case, automotive companies found it was possible to minimize disruption and deliver the cars without GPS to later recall and install them later. Consider however, should this have been a component parts supplier for a more critical piece such as the back of a brake light – simply continuing with production would not have been an option.
Within telecom services, for instance, companies have 'hot spare capacity, which they keep on standby so that if anything goes wrong with one of their facilities, they can switch over to another one. Ideally these capabilities would be regularly tested. Similarly, as should any agreements with alternative suppliers.
Identifying risk concentrations
It is within the more complex supply chains where the potential interdependencies can be huge. How many major automotive companies, for instance, know that a small company in Switzerland produces environmental sensors for one out in three cars?
And while the Thai floods of 2011 highlighted the concentration of risk within industrial parks on the outskirts of Bangkok, has enough attention been paid to other potential hot spots?
For the semicon industry these includes the Hsinchu Science Park in Taiwan and the Yangtze Delta in China. Both areas are based in regions that are prone to extreme natural catastrophes. For the US energy sector, the prospect of a hurricane moving up the Houston Ship Channel is another scenario that warrants careful consideration.
Our task is to make our clients more resilient by helping them identify these potential weaknesses where they may want to invest in loss prevention and business continuity management.
Services such as Risk Engineering Services (RES) are there to help the client understand what scenarios could cause the most disruption and the provisions they can make to strengthen their supply chain.
In essence, through our risk assessments we are holding up a mirror for our clients, giving them greater visibility into their supply chain practices and passing on all the best lessons in resilience.
Martin Schürz is Head of Risk Engineering Services (RES) at Swiss Re Corporate Solutions